Dannys Heirloom Seeds
This is for my US buddies.
HEIRLOOM SEED PACKAGE--Non GMO--55 Varieties--23,000 Seeds--Price is $50
We hand package our Heirloom Seeds in 2 x 3 and 2.5 x 3 thick see thru ziplocks. All 55 packets are then put in a large 10 x 14 silver mylar bag. If you seal in mylar bag provided, the Seeds will last 4 years at room temperature, 5-7 years in the ice box, and 10 years in the freezer. They are Open Pollinated Heirloom Seeds, and will grow vegetables that will give you new seeds every year.
All Heirloom Seed is fresh from the 2013 season. You can see the picture of some of the Vegetables coming in from harvest. They are organic; as no pesticide or chemicals were used on the vegetables or seed. The seed is fresh and viable, and has been tested at 90 - 93% germination. Included is 4 pages of Planting/Growing/Seed Saving info.
We care about you and your family, want you to become more self-reliant, and so we offer our Seed Packages at a reasonable price so more families can take advantage of them. IT'S ALWAYS A GOOD IDEA TO HAVE A SUSTAINABLE SOURCE OF FOOD; ESPECIALLY WHEN FOOD PRICES CONTINUE TO CLIMB AND CLIMB.
You can email me at danny@theseedguy.com or call Danny at 918-729-3295. If you send me your email address, I will email you a Paypal link to pay thru, and then will mail out your Seed package right away. If you would rather buy on our website, it is www.theseedguy.com
LIKE us on our Facebook page, and you will be on our list for great Gardening Articles, New Seed Offerings, and "Straight From The Garden" Recipes. https://www.facebook.com/theseedguy Thank you and God Bless You and your Family.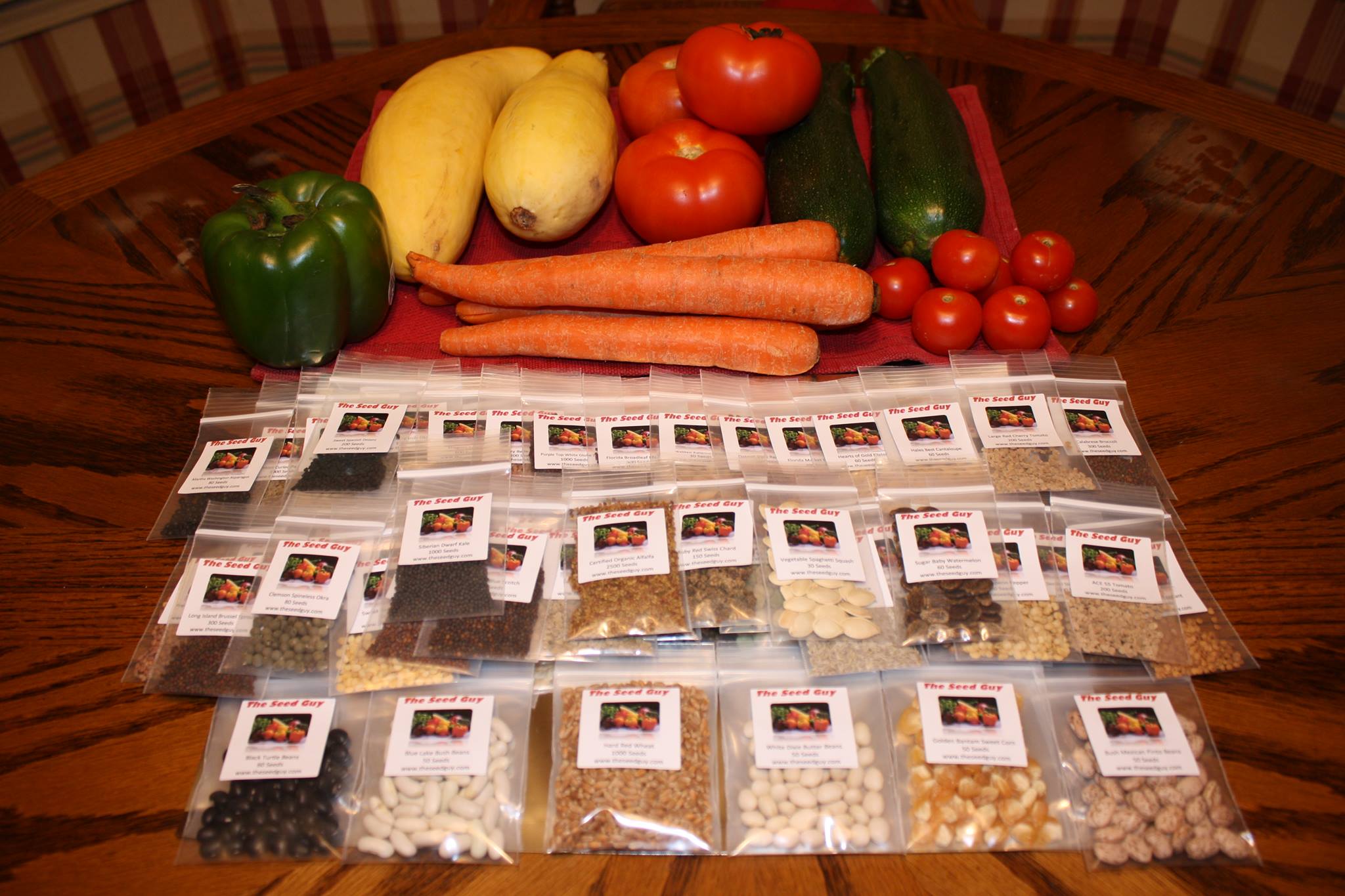 My daughter Teal gets some heirloom seeds from here in Oz. Jankala Organic Seed -- Buy heirloom seed, Buy organic seed