Tips, Links and Tidbits Newsletter
because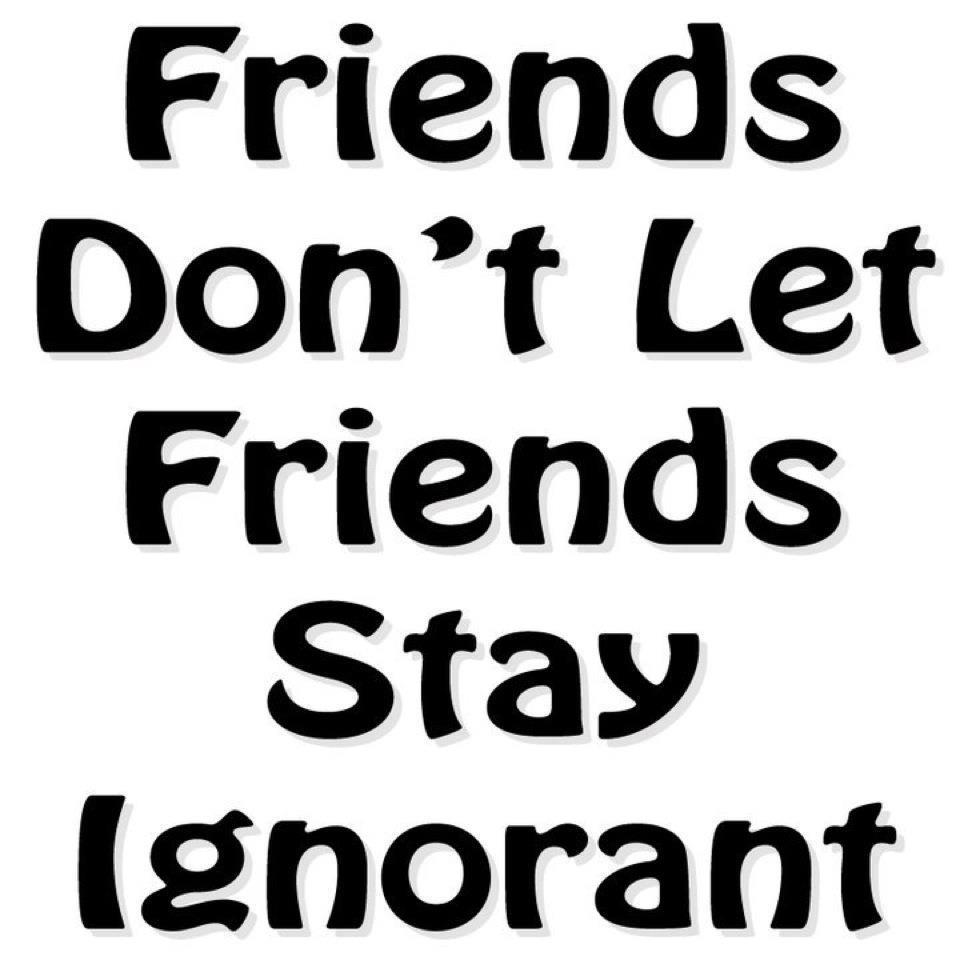 Wednesday 13th February 2013
---
G'day,
---
Australian Independent Politician Tells it Like It Is
This may be an eye opener worth sharing so many people are more aware of what is going down,
http://www.youtube.com/watch?v=WrdmjBAX0E0
---
Computing | Health | Humour | Other
Public Relations and Marketing

---
Apple, Oracle and Microsoft Release Patches
Flash, Java and Windows all get important security fixes - update your systems now! If you have set Java to automatically check for updates you should have been asked if you want to download an update in the last week. If not, check it.
http://www.sitepronews.com/2013/02/08/adobe-releases-update-to-fix-security-issues-in-flasher-player/
Microsoft is deploying a larger bunch of bug fixes this month than usual. Yesterday's Patch Tuesday addressrd 57 different security vulnerabilities through 12 separate updates.
The bugs stretch across a range of programs, including Windows, Internet Explorer, Windows Server, Microsoft Exchange, and the .Net Framework.
Five of the 12 patches are rated critical, designed to patch holes that could allow someone to execute malicious code on an unprotected PC. Two of the critical patches are aimed at all versions of Internet Explorer from 6 through 10. That means all current versions of Windows with IE installed are at risk, including Windows 8 and Windows RT.
http://news.cnet.com/8301-10805_3-57568412-75/microsofts-next-patch-tuesday-to-fix-57-security-bugs/
---
Diet Soda Dangers
"Have a Coke and a smile" was a near omnipresent slogan back in the early 1980s. But when it's diet soda that's being regularly consumed, a frown might be a more likely outcome than a smile. That's because a recent study has found a link between drinking diet soda or diet fruit drinks and an increased risk of developing depression.
http://www.jonbarron.org/article/diet-soda-dangers
15 year old invents New Method of Diagnosing Cancer
Jack Andraka is a fifteen year old freshman in high school. He developed a paper sensor that could detect pancreatic, ovarian and lung cancer in five minutes for as little as 3 cents. He conducted his research at John Hopkins University. This research could change the face of cancer and promote early detection. To think that scientists spending millions of dollars to find more about cancer, a 15 year old finds out by doing a science fair project!
Jack's method is 168 times FASTER, 26000 times CHEAPER, 400 times MORE SENSITIVE, has 90% SUCCESS RATE. He has been selected as the Intel 2012 ISEF winner and has won awards at multiple national and international math competitions. Jack is on the national junior whitewater kayaking team and enjoys playing with his dog and folding origami.
http://www.social-consciousness.com/2013/02/fifteen-year-old-invents-cancer-diagnosing-method.html
Pyramids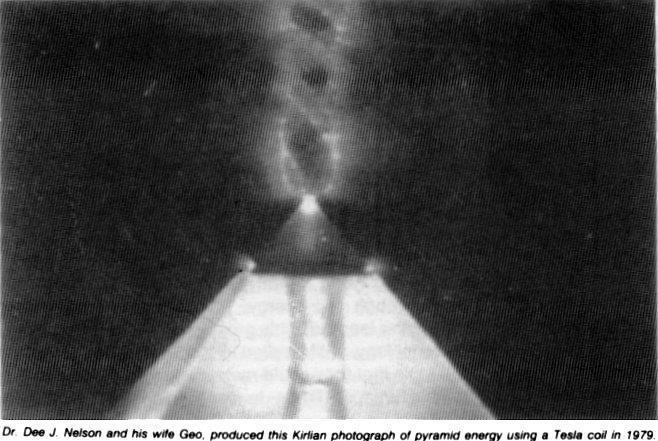 Pyramids are geometric healing machines which harness natural energy as seen here using Kirlian photography. This energy allows them to do what we would call "miracles".
For instance, Karel Drbal was awarded Czechoslovakian patent number 91304 for his "Cheops Pyramid Razor Blade Sharpener" in 1959 when he discovered that his razor blades would sharpen themselves when put into a pyramid shaped container. This was proved in 2001 by Dr. Krasnoholovets when scanning-electron microscope photography confirmed that the molecular structure of the razor-blade was actually changing.
Many pyramids were build in Russia and the Ukraine by former workers of the military industrial complex of the Soviet Union after the fall of the Iron Curtain, were countless studies were done. Today there are more than 50 built worldwide out of PVC plastic and fiberglass.
Below is a list of findings that were discovered through pyramid experiments. These experiments were scientifically controlled, and conducted by professors from the Russian Academy of Medical Science, the Russian R&D Institute of Pediatrics, the Gubkin Moscow Academy of Oil and Gas, and the All-Russian Electrotechnical Institute just to name a few. These incredible studies have found:
- storing a medical drug in the pyramid (venoglobin) caused the drug to becomes 3 times more effective.
- when mice were given the same dose of the same carcinogen, 60% of the mice who were put into the pyramid survived whereas only 7% of the mice in the control group survived. Poisons and viruses became less harmful and toxic.
- when built over an oil caused 30% increase in oil production with cleaner oil.
- seeds kept in the pyramid for a period of time before being planted experienced a 20-100% increase in crop productivity.
- animals experience a higher blood cell count, and food tasted better and was preserved longer in a pyramid.
- water purifies itself when put inside of a pyramid.
- ozone holes above the pyramid healed themselves, new streams developed, and supposed extinct flowers began growing around the area of the pyramid.
- the molecular structure of rocks changed when put into the center of the pyramid and became white at the top. This was repeated 40 different times with 40 different rocks.
- prison cells that were build out of granite rocks that were left inside a pyramid resulted in improved behaviour and reduced criminal activity.
Life apparently has an energy that supports its own existence, and this energy appears to be harnessed by the pyramid. Perhaps it acts like a funnel for universal energy to flow through. Is this why ancient may was obsessed with building pyramids and carving them into mountains wherever they could? Where did they get this information? And why aren't we using this technology today to help the planet?
http://www.gizapyramid.com/DrV-article.htm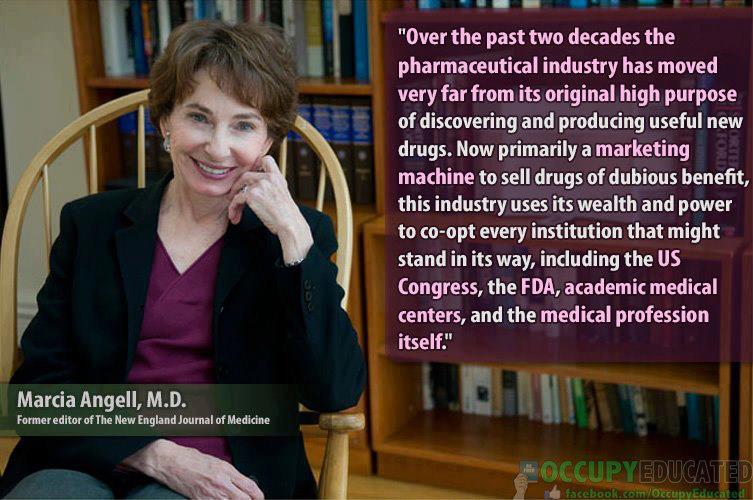 Big Pharma Corruption
Protect Bees - Ban Bee Killing Pesticides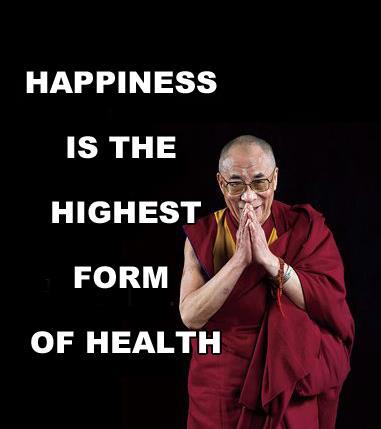 Happiness Is The Highest Form Of Health
WHAT IF THE BIG ONE HITS?
Geta kit, have a plan, stay informed.
http://www.youtube.com/watch?v=JY6LWzPwvL8
Sunshine Coast Council Illegally Spraying Toxic Chemical
(NaturalNews) Australia is often reputed as having one of the most effective regulatory systems in the world for ensuring the safe use of chemicals. But it recently came to our attention that a regional government body in the state of Queensland has decided to develop its own endocrine-disrupting herbicide solution, which it is now spraying across large swaths of the area's coastal region to target an invasive weed species, that is also poisoning plants, animals and potentially even humans.
The government body is known as the Sunshine Coast Regional Council (SCRC), and the chemical product in question is known as "Gloricide." According to an insider tip, local officials from SCRC developed the solution several years ago without consulting an official chemical engineer, and without compiling a valid Material Data Safety Sheet (MDSS) in accordance with federal laws. The council also failed to gain a permit for the solution's use, which technically makes it illegal.
Gloricide reportedly contains a dangerous mixture of both metsulfuron methyl, a highly-toxic herbicide, and 2,4-D, a major toxic component of "Agent Orange" that the Dow Chemical Company is currently trying to deregulate for use on genetically-modified (GM) corn (http://www.naturalnews.com/). Together, these two chemicals are supposed to target an invasive weed species known as gloriosa lily, but they also mimic estrogen and have the capacity to disrupt hormone balance in humans.
Gloricide has never been properly safety tested, it turns out, and many say it does not even work at eliminating the gloriosa lily, an estimate that happens to be backed by science. And yet, at the same time, Gloricide is needlessly putting numerous desired plant and animal species at risk, including endangered species like the chemical-sensitive acid frog, which resides all along Australia's Sunshine Coast.
"Gloricide is very dangerous to the health of all animals, especially frogs that absorb the chemical through their skin," explains a petition trying to ban the use of the unapproved chemical. "The council has created this toxic chemical cocktail without testing it and is using it without care or caution. We are breathing in this toxic chemical when we go to the park and swimming in it when it leaches out through the dunes into the ocean."
Former environmental director fired for refusing to poison Australia's wetlands. Back in 2011, the director of an environmental company contracted by SCRC to apply Gloricide was fired for refusing to spray it throughout Australia's sensitive dune network. Adam Presnell, former director of ATP Environmental, told the media at the time that Gloricide was being used "widely and indiscriminately," and that the chemical solution creates a "massively high risk to life and the environment."
"There is a highly risky culture emerging in council and in the bush regeneration industry, and is starting to closely resemble chemical cowboys -- kill it with chemicals any way you can, ask questions later," explained Presnell to reporters, noting that the chemicals used in Gloricide are especially toxic to aquatic animals.
As far as we can tell, Gloricide is still being used in the Sunshine Coast without approval, and the national government of Australia is doing little, if anything, to stop it. Various state and federal government bodies claim that the issue is outside their jurisdiction, which means SCRC is free to continue haphazardly using the toxic chemical blend without penalty.
Sources for this article include:
http://www.sunshinecoastdaily.com.au/news/council-accused-of-using-weed-cocktail/1114882/
http://allevents.in/RALLY-for-Toronto:-Save-City-Services,-Defend-Good-Jobs/Petition-to-ban-the-use-of-highly-toxic-GLORICIDE-on-Sunshine-Coast/255589044465124
Learn more: http://www.naturalnews.com/039042_Australia_chemical_spraying_wetlands.html
---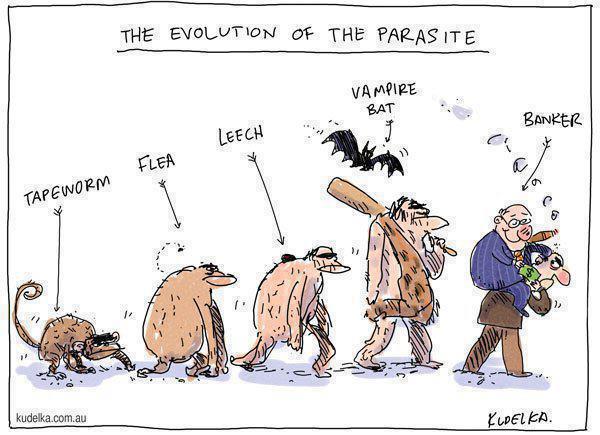 The Evolution Of The Parasite
---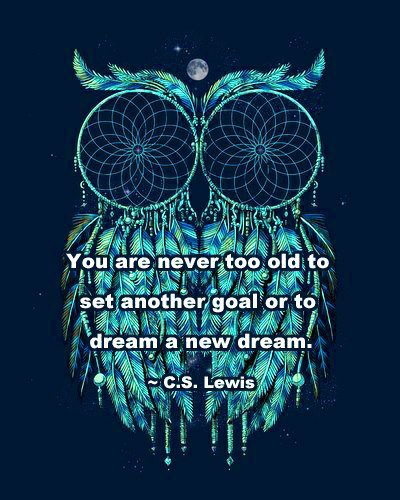 You Are Never Too Old To Set A New Goal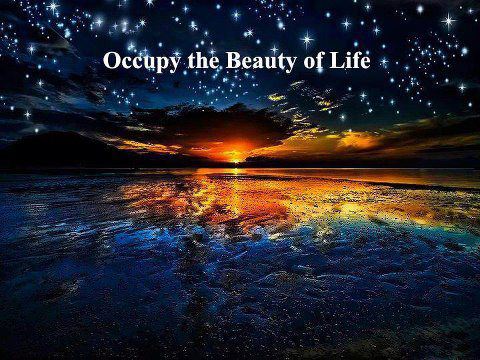 Occupy The Beauty Of Life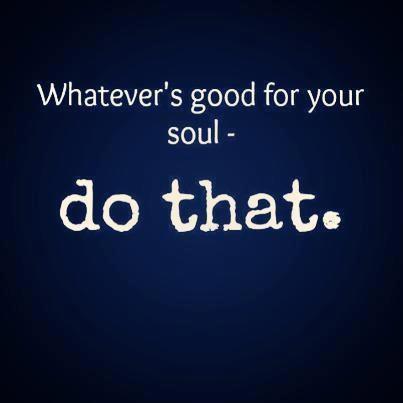 Do What Pleases The Soul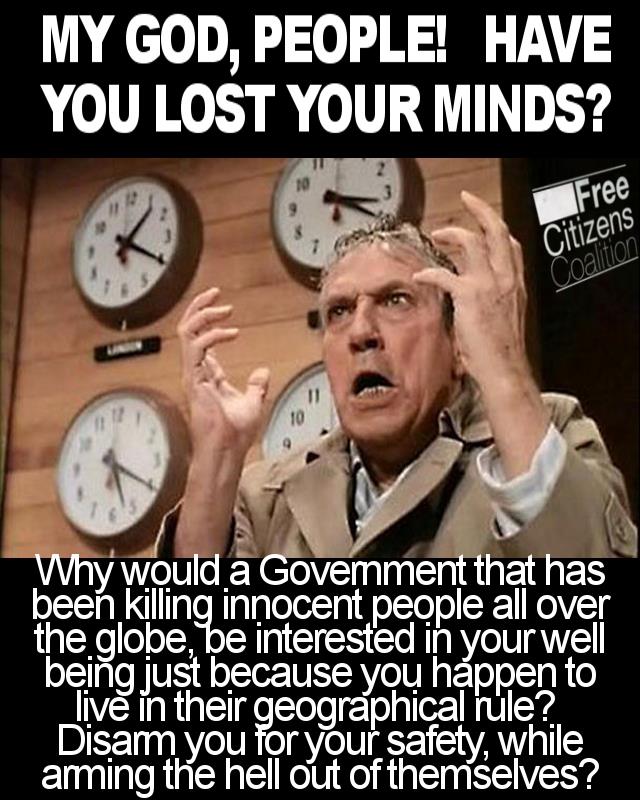 Have You Lost Your Minds?
Renovating: How much risk is too much?
If you're embarking on a renovation project have you taken the time to work out your risk profile?
http://www.epspropertysearch.com.au/go/eps/blog/renovating-how-much-risk-is-too-much
How To Increase Sales By Leveraging Trust
People buy when they're confident in you.
And confidence comes from trust.
But what if you're new to business, or simply dealing with a prospects who don't know much about you... how do you build trust fast?
It's simple: change the game from the outset.
It's a strategy very few people use.
You've probably heard about leveraging off other people's money.
Well, I'll tell you an equally powerful concept. It's...
LEVERAGING OFF OTHER PEOPLE'S TRUST
It's easy to do when you know how. And perhaps an even faster way to create wealth than the "other people's money" concept.
Of course, you've got to know how to build a relationship with those centres of influence who have the connections first.
And you've got to know how to make it dead easy for them to recommend you.
That's the tricky part most people don't understand.
But if you take action, you soon will.
You see, I just uploaded a mastermind recording for my More Time at the Beach Members which tells you exactly that.
In fact, you'll see the exact letter you can send out to get these "trust partners" on board.
Plus, the letter they too can send out to their clients, to automate the entire process.
And if you jump on-board in the next 24 hours, I'll send it to you with my compliments.
Here's the link to hop along to: http://www.moretimeatthebeach.com/bronze
This is a 55 minute recording with real solid-gold in it which you can access today for just $1. Here's what else you'll find inside...
How to keep clients for life (and make it so your clients would be "crazy to leave" you).
A simple chart that allows you to get the most important things done (every single day and week) to ensure your business consistently grows.
Real example of how to restructure a web site, so it SELLS.
Real example of a letter that allows you to instantly leverage off years of "trust" rather than attacking your prospects cold.
Plus, you get over $371 worth of bonuses and everything else you'll find at http://www.moretimeatthebeach.com/bronze
All for just $1.
But only for the next 24 hours, so be quick.
All for now,
Scott Bywater
The Kinks - We Gotta Get Out Of This Place
Flashback time!
http://youtu.be/J1juG9Y8SEY
Life Begins Where Your Comfort Zone Ends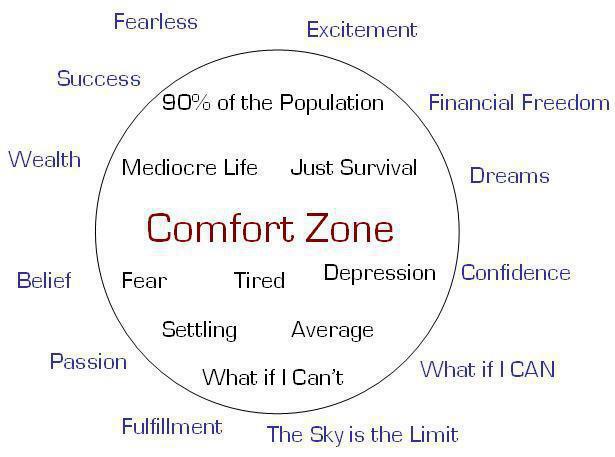 "Life begins at the end of your comfort zone." - Neale Donald Walsch
"When coasting in our comfort zones, we don't grow. We continue to do more of the same.... Maintaining a comfort zone can, paradoxically, lead to discomfort in the long run. If by being comfortable we avoid important life issues, internal tension accumulates.... Eventually, as both internal and external pressures for change persist, the 'comfort zone' ceases to serve us." - Eric Allenbaugh
This Is My Voice
Worth listening to...
http://www.wimp.com/myvoice/
Live In Such A Way...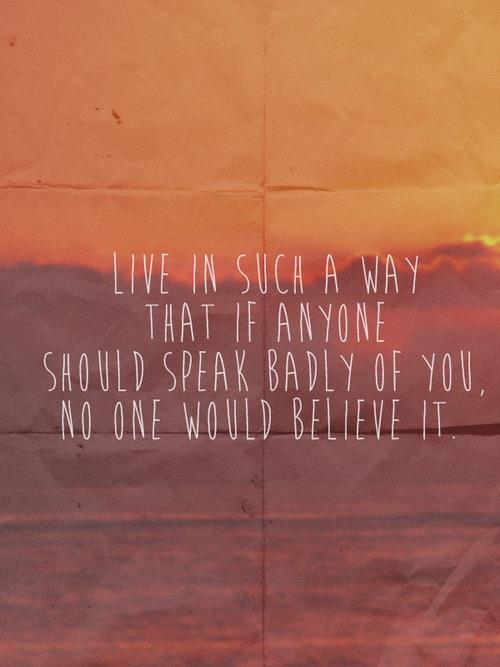 This is a goal to which I could aspire!
Skater nails two boards backflip trick
Demonstration of spectacular skill on two skateboards.
http://wwos.ninemsn.com.au/article.aspx?id=8609009
William Cooper lecture 'Behold a pale horse'
A very illuminating full length film. Make the time for it.
http://www.youtube.com/watch?v=yUbFwqglIaA
"Margaret Thatcher was the last world leader who was opposed to the one world government. And she is no longer the Prime Minister of England because of that." - William Cooper 1991
"The only obstacle to the New World Order coming together at this moment is the right of the American People to keep and bear arms. That is why there is such an effort to take your guns away from you... ...The intent of the second amendment was not so that we could go hunting. It was not to protect the possessions in your home or to protect you from burglars. The intent of our forefathers in establishing the second article and amendment to the Constitution was that as long as every American owned a weapon, whether they ever fired it or not, our government could never oppress us, just with the knowledge that we all had that weapon in our closet. That's the reason." - William Cooper 1991
Killing Without Due Process Is Murder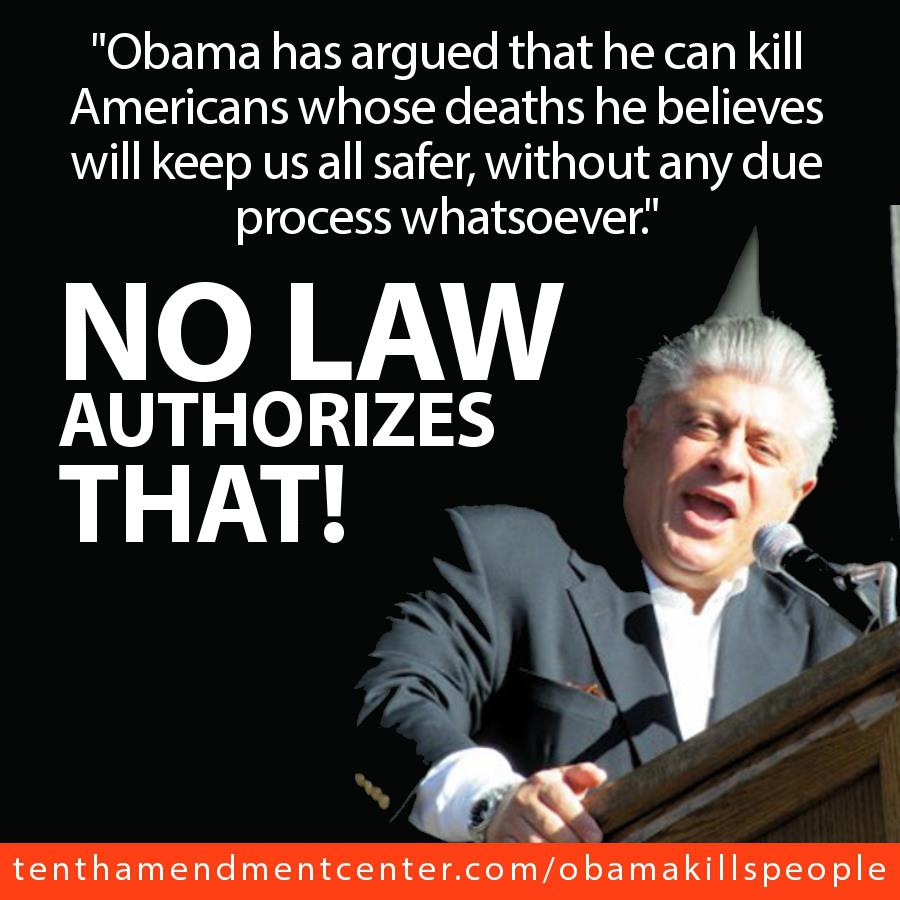 Killing people without due process is MURDER! Plain, pure and simple! Someone in some justice department somewhere please have the guts to charge him with it!
China overtakes US as world's largest trading country
China has passed the US as the world's biggest trading nation as measured by the sum of exports and imports in 2012. It's a position the US has held for over six decades.
Watershed moment in history.
This is the moment in history when the tide turned.
The hidden crooks who pull the strings leading to the destruction of the US people and economy have managed to pull it down to number 2 spot.
So the question to my US friends is, what are you doing to help restore liberty and freedom to your countrymen and country?
Seems this is the time when every shoulder is needed at the wheel.
Anything you can do to lift your fellow man to a higher level of confront, awareness and responsibility is a wonderful and sorely needed thing.
http://rt.com/business/news/china-us-largest-trading-country-908/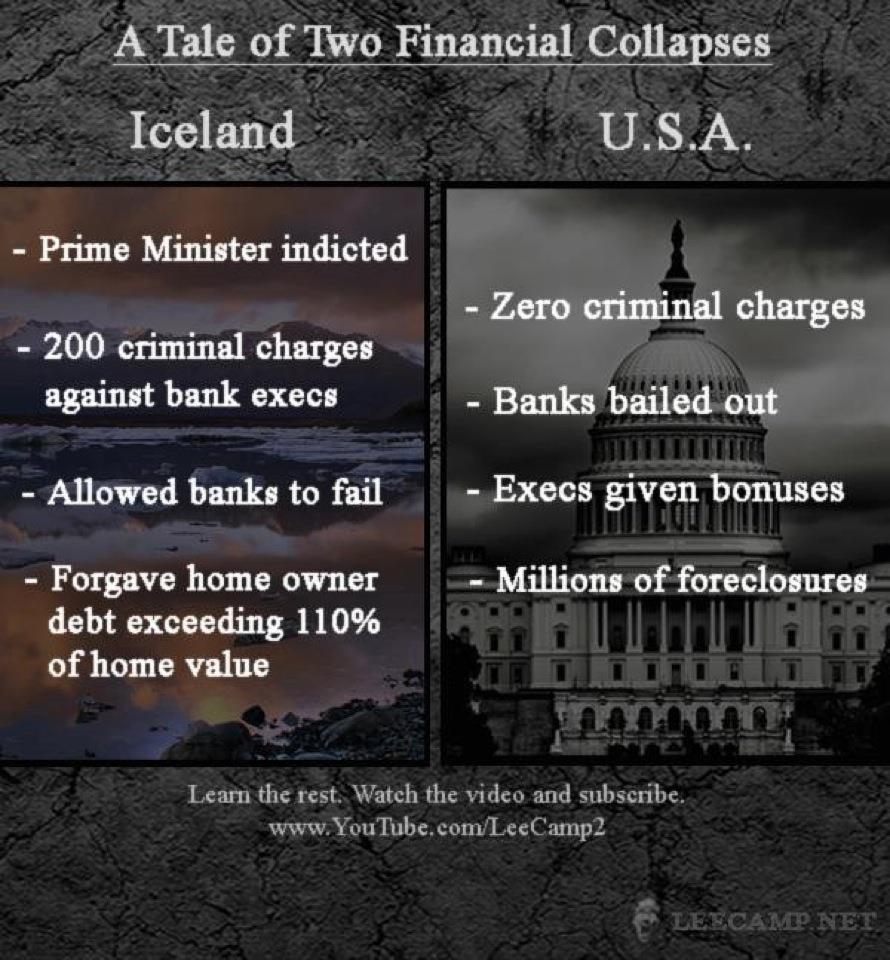 A Tale Of Two Fiancial Collapses
---
What Google's Enhanced Campaigns Mean For Small Businesses
It's been a huge week of news in the online maketing industry, particularly when it comes to Google. For one, Yahoo announced that it has signed a contextual ad agreement with Google, which will see Google display ads appear on various Yahoo properties, and even some co-branded sites. Before that, Google announced the launch of enhanced campaigns for AdWords, which is a huge evolutionary step (for better or for worse) for Google's ad product, and by default, that means it has huge ramifications for online advertising.
http://www.webpronews.com/what-googles-enhanced-campaigns-mean-for-small-businesses-2013-02
10,000 Hours of Practice to Be World Class
(This hit my in-box this morning. How timely. It was only last Sunday I was giving my grandson an idea of the amount of effort it takes to become world class at any field of endeavour. An important understanding in this age of instant gratification where if a web site does not greab the average visitor's attention in three fifths of a second they're gone or if the answer to our search is not obvious in the first 10 results proferred by Google we are disappointed.)
There's an old joke that a musician slated to perform asks a police officer how to get to Carnegie Hall.
"Practice, my boy, practice," the officer replies. Of course, he meant that in music, practice makes perfect.
Ted Nicholas, the superstar marketer, says that practice is the way to master copywriting as well.
"In my opinion, it takes at least 1,000 hours in study and practice to become an excellent copywriter," says Ted.
"However, that applies only to the rare person who is fortunate enough to be born with extraordinary talents for copywriting. Otherwise, a typical average person needs many more hours of study and practice to be competent.
"Probably with 10,000 hours of dedicated study, as Malcolm Gladwell also asserts, one can become an excellent, high-earning copywriter."
Ted is referring to author Malcolm Gladwell who in his book Outliers quotes neurologist Daniel Levitin as saying that you have to do an activity for a combined 10,000 hours to become a true master at it.
One problem with the copywriting business today is that a flood of new copywriters have entered the profession after taking training but without having put in the requisite 1,000 to 10,000 hours of practice Ted Nicholas recommends.
How long does it take to get good? It depends on how much you write, but let's say you work at freelance copywriting and get in 20 hours of writing (as opposed to client contact, office paperwork, and other nonwriting tasks) a week.
Given 50 weeks a year, you can get in your 1,000 hours in a year - more learning than required in some professions, less than required in others. To rack up 10,000 hours of copywriting at this rate would take a full decade.
Now here's the bottom line: whether it's copywriting or Spanish, quilting or karate, there's a course out there that can teach it to you.
However, any course is limited to teaching you the methods and techniques only. It can't automatically confer mastery on you. Only you can do that with the thousands of hours of practice advocated by Nicholas and Gladwell.
Some people are willing to put in the time and others not. That's one reason why some students get really good while others languish: a lot of people like the idea of being a writer but don't want to put in the hard work to achieve proficiency.
As the author of 80 books, I agree with writer May Sarton, who said: "Many people want to have written a book; but not many actually want to write one." Writing strikes many as glamorous, but it's mainly hard, sweaty work.
Sincerely,

Bob Bly
Copywriter / Consultant
590 Delcina Drive
River Vale, NJ 07675
Phone 201-505-9451
Fax 201-573-4094
www.bly.com
Until next time,
dream big dreams,
read widely,
think well of your fellow man,
eat food that is good for you
and do the important things
that make a difference -
they are rarely the urgent ones!

How To Live The Healthiest Life


Tom Grimshaw creates software, healthy snacks and
is also an optimum wellness researcher/writer who
enjoys bringing you the oldest and newest tips to
improve each of your 12 pillars of Optimal Health.

Check out the special report he has compiled here
How to Live The Healthiest Life
---
Most of the content herein has been copied from someone else. Especially the images. My goodness some people are talented at creating aesthetics! The small bits that are of my creation are copyright 2013 by Tom Grimshaw - ALL RIGHTS RESERVED.
Back Issues | Feedback | Subscribe | Unsubscribe
Software Development
Festival Management Software
Free Business Evaluation Questionnaire
Healthy Snacks
How to Defeat Artificially Accelerated Aging and its Degenerative Diseases