Tips, Links and Tidbits Newsletter
because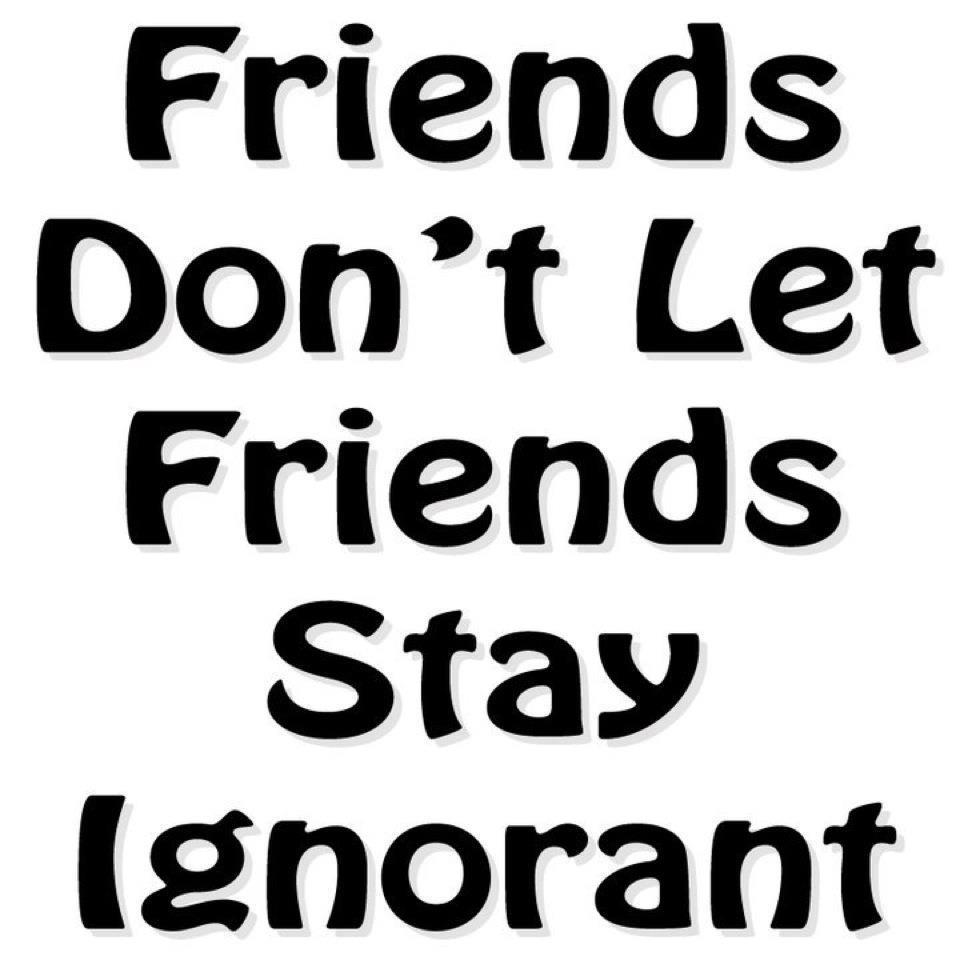 Wednesday 6th February 2013
---
G'day,
---
Obama's Lawyers Officially Admit Birth Certificate is Fake
Lawyers for the Obama Administration announced that Barack Obama's long form birth certificate was a forgery. Under penalty of perjury, the lawyers said they were forced to say that the birth certificate was valid.
A lawyer representing the Obama administration say the birth certificate was knowingly purveyed to fool the American public into believing he was legitimately able to be President.
However, they purport that Obama knows he is not a natural born citizen.
Obama stated at a White House briefing that the birth certificate subject is "irrelevant". He must think that by dismissing it that he can make it go away.
This invalidates the Obama Presidency and makes him ineligible to be President in 2012.
http://occupycorporatism.com/obamas-lawyers-officially-admit-birth-certificate-is-fake/
---
Computing | Health | Humour | Other
Public Relations and Marketing

---
Unlocking Smart Phones Illegal in USA
It is now illegal in the U.S. to unlock any Smartphone purchased from a carrier without that carrier's permission.
Under the new law, first-time offenders could face fines of up to 500K dollars, be imprisoned for five years, or both. Repeat offenders face a fine of 1M dollars, imprisonment for up to 10 years, or both.
The Library of Congress, which handles the rulemaking for the Digital Millennium Copyright Act, enacted the law in October with a 90-day transition period. That transition period ran out Jan. 26.
http://www.sitepronews.com/2013/01/28/technology-news-briefs-jan-28-2013/
Trojan nabs 16k Facebook logins
Steals credit card information.
http://click.e.scmagazine.com.au/?qs=82ffd6624765368e35317d2f4b39b8a61278082e74433c8de35935f0d9781616d0d6f41332401cb3
Twitter says 250,000 accounts compromised
While Twitter was able to shut down the attack soon after it was noticed, the company's director of information security, Bob Lord, said that data for approximately 250,000 users may have been accessed.
http://www.scmagazine.com.au/News/331053,twitter-says-250000-accounts-compromised.aspx
Oracle issues megapatch to fix 50 holes
Reacting to a spate of recent critical security flaws that has made the Java runtime environment a popular target for attackers, Oracle has fast-tracked the release of a patch to plug holes in the software.
http://www.scmagazine.com.au/News/331052,oracle-issues-megapatch-to-fix-50-holes.aspx
---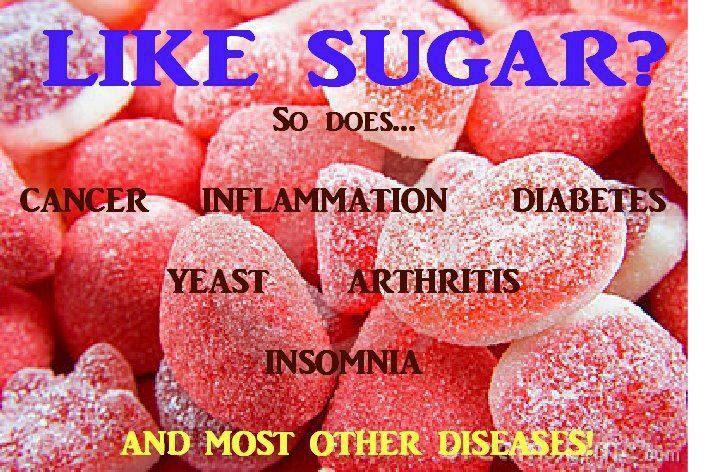 I Like Sugar
The Truth About Sports Drinks (And An Alternative Choice)
Great post about what is in sports drinks!
Their recipe:
1 cup filtered water
1/3 cup organic or freshly squeezed grape, orange or berry juice
1/4 tsp pure mineral salt ( an unrefined sea salt )
a pinch of baking soda
Another (from the comments) was: apple cider vinegar
cranberry juice
water
a little sweetener of your choice to taste
http://www.holistichomemaking.org/2013/01/the-truth-about-sports-drinks-and.html
Coca-Cola Rolling Out New Misinformation Campaign to "Combat Obesity"
Research published in 2011 found that people who drank two or more diet sodas a day experienced waist size increases that were six times greater than those of people who didn't drink diet soda
http://articles.mercola.com/sites/articles/archive/2013/01/30/coke-misinformation-campaign.aspx
Arthritis?
Mark it cured.
http://www.health-science-spirit.com/borax.htm
Boycott the Traitors to Your Health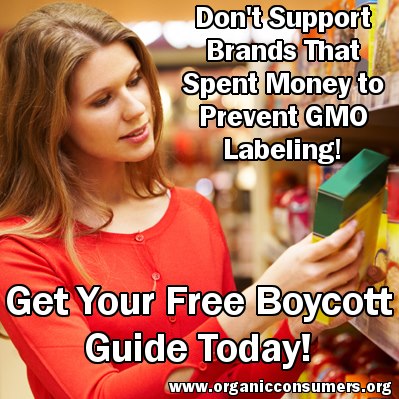 We can't say it often enough. If companies like General Mills, Kellogg's, Pepsi, Coca-Cola and other giant multinational junk-food peddlers hadn't dumped more than $20 million into the NO on 37 campaign, Prop 37, the California Right to Know GMO labeling initiative, would have passed.
If we want to pass GMO labeling laws in Washington, Vermont and other states, we've got to keep these Big Companies – and their Big Money – out of the fight. Our best shot at doing that is to send them a clear message: We won't buy your organic and natural brands unless you keep your hands off, and your money out, of our GMO labeling campaigns.
Request Your Wallet Sized Boycott Guide: http://salsa3.salsalabs.com/o/50865/p/dia/action3/common/public/?action_KEY=9028 Read More About The Boycott in This Weeks Edition Of Organic Bytes: http://www.organicconsumers.org/bytes/ob364.htm — with Kimberly Reinitz, Bev Messa-Prigge, Lidia Castelo, Gerry Aguilera Villa and Stephanie Florio Forton.
One Billion Pounds of Pesticides A Year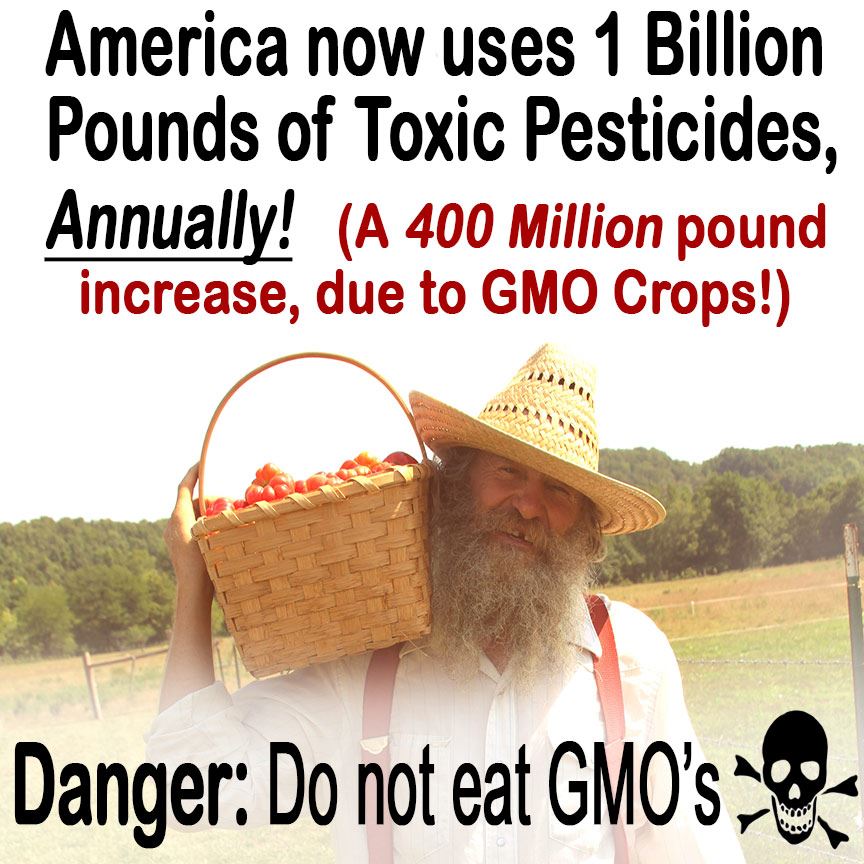 Grow your own or buy organic!
Timing of first menstrual cycle may be predictor of cardiovascular disease risk in women
The timing of the first menstrual period is a predictor of weight gain and heart attack risk factors. The earlier a girl has her first period predicts greater weight gain. Other studies have also found an increased risk of breast cancer with early menstrual cycles. The early menstrual cycles appear to be linked with an increased exposure to hormones including estrogen mimicking hormones like phthalates and BPA
http://www.stonehearthnewsletters.com/timing-of-first-menstrual-cycle-may-be-predictor-of-cardiovascular-disease-risk-in-women/womens-health-menstruation/
Study: 97 percent of children affected by 2009 mumps outbreak were vaccinated for condition
More evidence has emerged showing the complete failure of modern vaccines to provide any real protection against disease. A recent study published in The New England Journal of Medicine (NEJM) reveals that an astounding 97 percent of children affected by a mumps outbreak that swept the Northeast back in 2009 had already been vaccinated for the condition in accordance with recommended government guidelines.
http://www.naturalnews.com/038554_mumps_outbreaks_vaccinations_children.html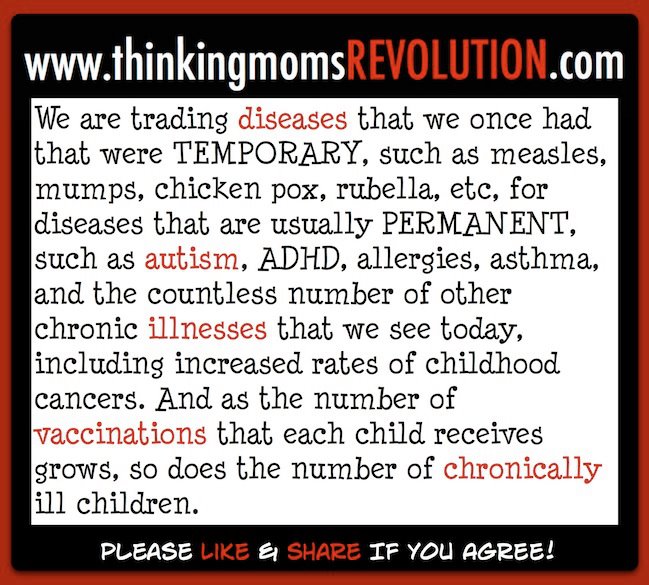 Trading Diseases
How To Avoid Alzheimer's and Dementia
Just listened to a sales pitch for Dr Russell Blaycock's Wellness Report. He provides a lot of good data (much of it I have heard before from other sources) on how to avoid Alzheimer's and dementia in his sales pitch.
http://w3.newsmax.com/blaylock/video_brain_alz.cfm
---
Aging - Still Better Than the Alternative...
Two old ladies have played bridge together for many years, and naturally they have gotten to know each other pretty well. One day, during a game of cards, one lady suddenly looks up at the other and says, "I realize we've known each other for many years, but for the life of me, I just can't bring it to mind... ...would you please tell me your name again, dear?"
There is dead silence for a couple of minutes, then the other lady responds, "How soon do you need to know?"
Don't Mess With Old Folks!
A married couple is travelling by car from Victoria to Prince George. Being seniors, after almost eleven hours on the road, they were too tired to continue and decided to take a room. But, they only planned to sleep for four hours and then get back on the road.
When they checked out four hours later, the desk clerk handed them a bill for $350.00.
The man explodes and demands to know why the charge is so high. He told the clerk although it's a nice hotel; the rooms certainly aren't worth $350.00 for four hours. Then the clerk tells him that $350.00 is the 'standard rate'. He insisted on speaking to the Manager.
The Manager appears, listens to him, and then explains that the hotel has an Olympic-sized pool and a huge conference centre that were available for us to use.
"But we didn't use them," the husband said.
"Well, they are here, and you could have," explained the Manager.
The Manager went on to explain that the couple could also have taken in one of the shows for which the hotel is famous. "We have the best entertainers from New York, Hollywood, and Las Vegas perform here," the Manager says.
"But we didn't go to any of those shows," the husband said.
"Well, we have them, and you could have," the Manager replied.
No matter what amenity the Manager mentioned, the husband replied, "But we didn't use it!"
The Manager is unmoved, and eventually the husband gave up and agreed to pay. As he didn't have the check book, he asked his wife to write the check. She did and gave it to the Manager.
The Manager is surprised when he looks at the check. "But ma'am, this is made out for only $50.00."
"That's correct. I charged you $300.00 for sleeping with me," she replied.
"But I didn't!" exclaims the Manager.
"Well, too bad, I was here, and you could have."
Don't mess with senior citizens..... They didn't get there by being stupid.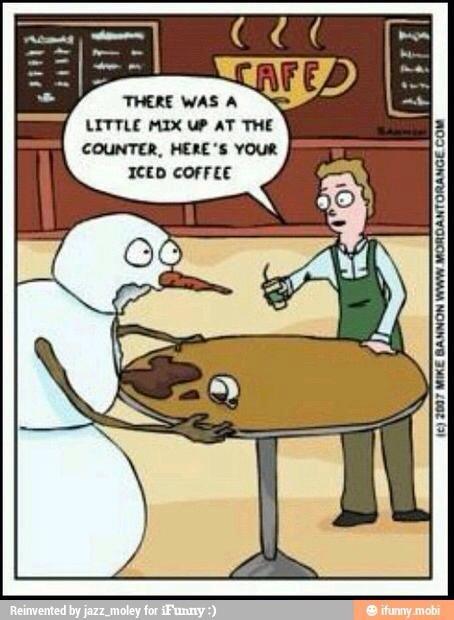 Iced Coffee Mix Up
---
US Velocity of Money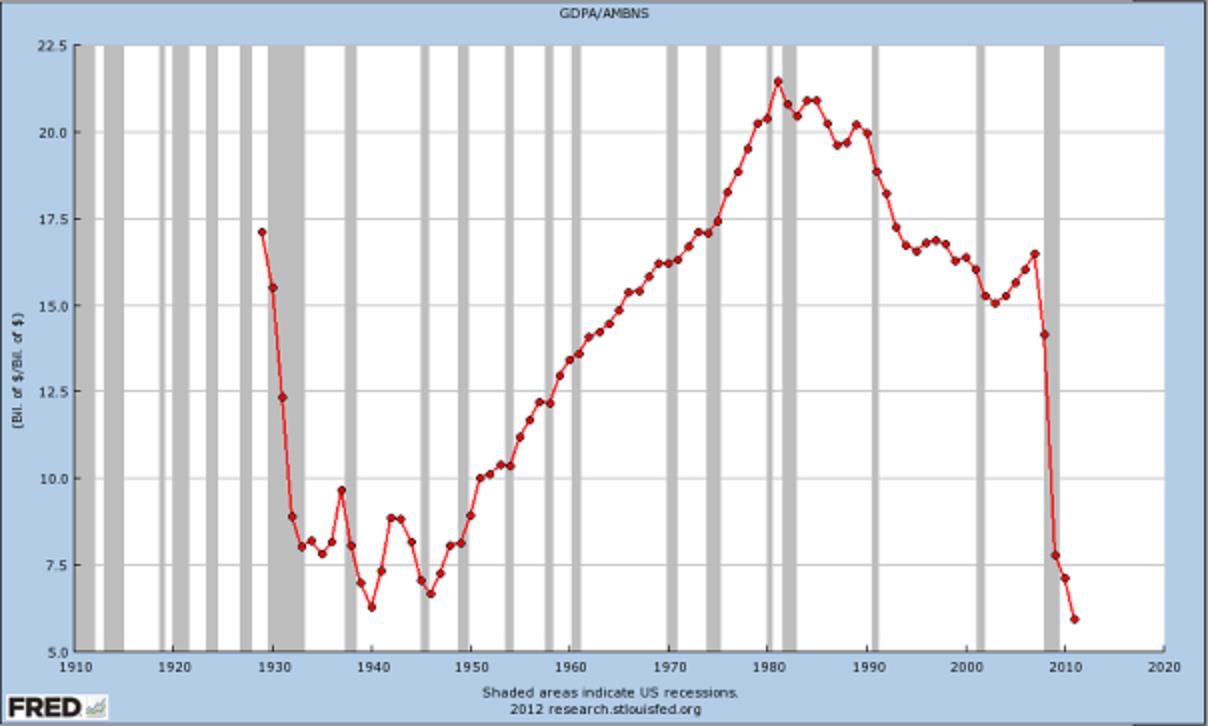 STATISTICS DO TELL … Per the site Washingtonsblog.com and an article by Mark McHugh at http://acrossthestreetnet.wordpress.com/2012/08/19 "Velocity of money is the frequency with which a unit of money is spent on new goods and services. It is a far better indicator of economic activity than GDP, consumer prices, the stock market, or other things.
In a healthy economy, the same dollar is collected as payment and subsequently spent many times over. In a depression, the velocity of money goes catatonic. Velocity of money is calculated by simply dividing GDP by a given money supply. This VoM chart using monetary base should end any discussion of what "this" is and whether or not anybody should be using the word "recovery" with a straight face." … "In just four short years, our "enlightened" policy-makers have slowed money velocity to depths never seen in the Great Depression."
...total government spending (Federal, State and Local) accounted for over 40% of GDP in 2011.
Psychiatry Is Not The Solution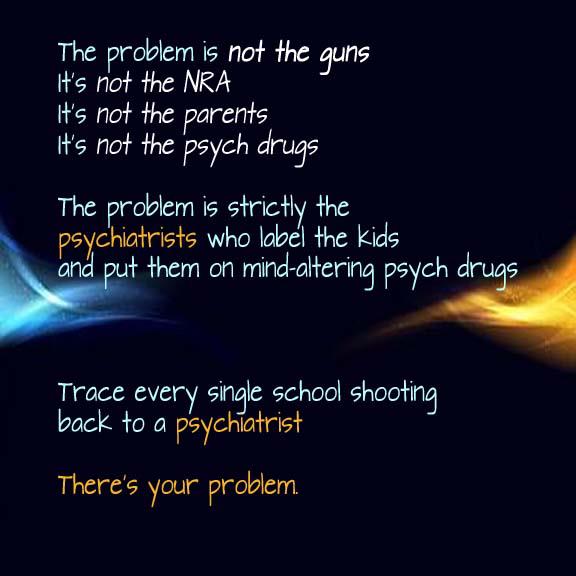 Psychiatry Is The Problem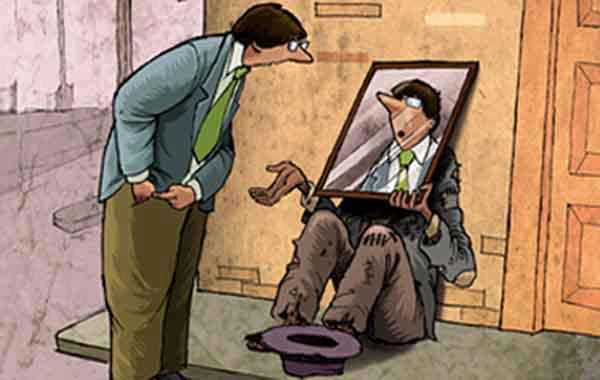 Great way to make a point!
The Trail of Broken Treaties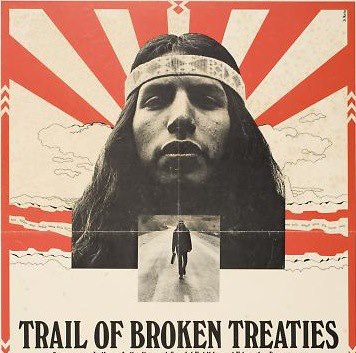 http://www.whitewolfpack.com/2013/02/the-trail-of-broken-treaties-from.html
Put some vaccinations, fluoride, chemtrail spread chemicals, low nutrient food, watered down education, no education of human or constitutional rights, propaganda about the necessity for police state control into a person and you get a bunch of mindless zombies not able to think for themselves or defend themselves or others.
Home Schooling
A FaceBook friend of mine has a publishing company. they now have a book on home schooling if you are interested.
Stop Buying Foods Containing Palm Oil!
Check this out:
http://www.saynotopalmoil.com/
---
If You Do Not Know What They Mean, Look Them Up!
The most powerful two words in the English language for a web site owner or marketer are, "Split testing."
Until next time,
dream big dreams,
read widely,
think well of your fellow man,
eat food that is good for you
and do the important things
that make a difference -
they are rarely the urgent ones!

How To Live The Healthiest Life


Tom Grimshaw creates software, healthy snacks and
is also an optimum wellness researcher/writer who
enjoys bringing you the oldest and newest tips to
improve each of your 12 pillars of Optimal Health.

Check out the special report he has compiled here
How to Live The Healthiest Life
---
Most of the content herein has been copied from someone else. Especially the images. My goodness some people are talented at creating aesthetics! The small bits that are of my creation are copyright 2013 by Tom Grimshaw - ALL RIGHTS RESERVED.
Back Issues | Feedback | Subscribe | Unsubscribe
Software Development
Festival Management Software
Free Business Evaluation Questionnaire
Healthy Snacks
How to Defeat Artificially Accelerated Aging and its Degenerative Diseases