Tips, Links and Tidbits Newsletter
because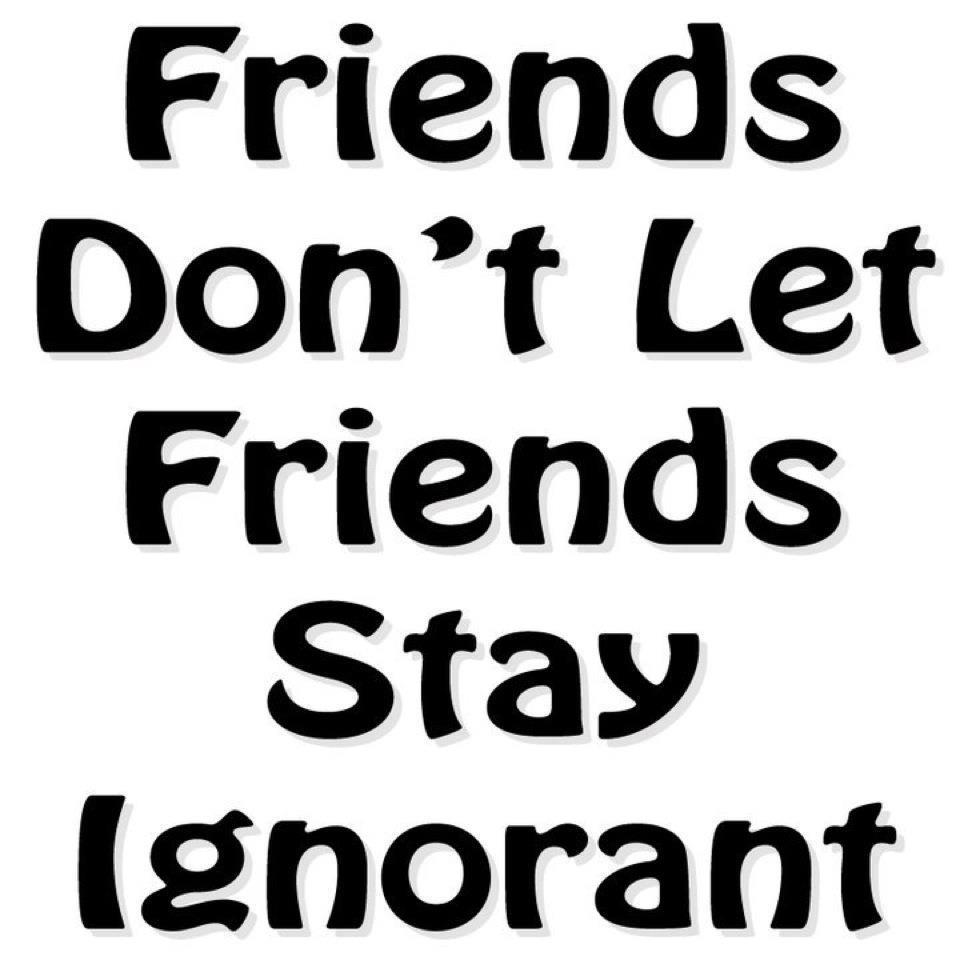 Wednesday 23rd January 2013
---
G'day,
---
Computing | Health | Humour | Other
Public Relations and Marketing

---
---
Studies Show Calcium and Magnesium Help Sleep, Bones, Heart, Stomach, Muscles, Menopause, Migraines, Diabetes and More
Calcium and magnesium are the most famous of all the minerals due to their vast array of benefits to our health. Dr. Linus Pauling, the two-time Nobel Prize winner said: "You can trace every sickness, every disease, and every ailment to a mineral deficiency." Studies have proven calcium to increase bone health, reduce high blood pressure, relax the nerves and muscles, and prevent colon cancer and kidney stones. Magnesium is an effective nutrient for strengthening heart health, reducing diabetes, and treating migraines, insomnia and depression.
Calcium and magnesium were discovered by the British chemist Sir Humphry Davy in the early 1800's. Regarding stomach and colon health, a 2007 study in the Journal of the National Cancer Institute found that calcium protects high-risk people from developing the polyps (growths in the colon) that can lead to cancer in the large bowel. The researchers found that the risk reduction occurred during the study and also lasted a full five years after the calcium supplementation ended.
Calcium supplements were shown to help prevent kidney stones in a 2008 study at the University of Wisconsin School of Medicine. The theory of how this works is that dietary calcium binds with a waste product in the stomach called oxalate, which comes from foods like spinach, strawberries, nuts and tea. Most kidney stones are made of oxalate. When calcium is taken, the calcium and oxalate bind together, crystallize, and exit the body long before there's a chance for the oxalate to form into kidney stones.
Mildred Seelig, M.D., the leading medical researcher on magnesium says: "Many people needlessly suffer pain – including fibromyalgia, migraines and muscle cramps – because they don't get enough magnesium." According to the University of Maryland Medical Center, inadequate magnesium also appears to reduce serotonin levels in the brain. One study found that magnesium was just as effective as an antidepressant drug in treating depression. In addition, researchers at Stockholm's Karolinska Institute reported that for every 100 milligram increase in magnesium intake, the risk of developing type-2 diabetes decreased by 15 per cent.
Studies have found that people with migraine headaches have low concentrations of magnesium in their body. The word "cephalalgia" literally means head pain or headache. In a German study of 81 migraine patients published in the journal "Cephalalgia", 42 percent of the people taking oral magnesium reduced both the duration and intensity of their migraine attacks. They also reduced their reliance on medications to control migraines.
James F. Balch, M.D., author of Prescription for Nutritional Healing, writes: "A lack of the nutrients calcium and magnesium will cause you to wake up after a few hours and not be able to return to sleep." Chronic insomnia is one of the main symptoms of magnesium deficiency. Sleep in magnesium deficiency is usually agitated with frequent nighttime awakenings. On the other hand, a high magnesium diet has been found to be associated with deeper, less interrupted sleep. This was shown in a study done by James Penland at the Human Nutrition Research Center in North Dakota.
Nutritional supplements containing highly absorbable forms of calcium and magnesium can double as an effective sleep remedy. An example of a well-balanced mineral supplement is Sleep Minerals II from http://www.NutritionBreakthroughs.com. This natural insomnia remedy also includes vitamin D and zinc and is delivered in a softgel form with healthy carrier oils, making it more quickly assimilated than tablets or capsules and providing a deeper, longer-lasting sleep.
Kimberly B. of Troy Michigan says: "I have been taking Sleep Minerals II for about a month now. I have tried everything out there and this supplement is amazing. I have suffered with insomnia for two and a half years and have had restless leg syndrome my entire life. This is the first relief I've ever had...it's gone for a month now."
The best thing about supplementing with calcium and magnesium is the large list of studies showing they support virtually every part, organ and system in our body.
For more information on Sleep Minerals II visit http://www.nutritionbreakthroughs.com/html/sleep_remedy_for_insomnia_help.html
Regulators Discover a Hidden Viral Gene in Commercial GMO Crops
In the course of analysis to identify potential allergens in GMO crops, the European Food Safety Authority (EFSA) has belatedly discovered that the most common genetic regulatory sequence in commercial GMOs also encodes a significant fragment of a viral gene (Podevin and du Jardin 2012). This finding has serious ramifications for crop biotechnology and its regulation, but possibly even greater ones for consumers and farmers. This is because there are clear indications that this viral gene (called Gene VI) might not be safe for human consumption. It also may disturb the normal functioning of crops, including their natural pest resistance.
What Podevin and du Jardin discovered is that of the 86 different transgenic events (unique insertions of foreign DNA) commercialized to-date in the United States 54 contain portions of Gene VI within them. They include any with a widely used gene regulatory sequence called the CaMV 35S promoter (from the cauliflower mosaic virus; CaMV). Among the affected transgenic events are some of the most widely grown GMOs, including Roundup Ready soybeans (40-3-2) and MON810 maize. They include the controversial NK603 maize recently reported as causing tumors in rats (Seralini et al. 2012).
The researchers themselves concluded that the presence of segments of Gene VI "might result in unintended phenotypic changes". They reached this conclusion because similar fragments of Gene VI have already been shown to be active on their own (e.g. De Tapia et al. 1993). In other words, the EFSA researchers were unable to rule out a hazard to public health or the environment.
http://independentsciencenews.org/commentaries/regulators-discover-a-hidden-viral-gene-in-commercial-gmo-crops/
60 Lab Studies Now Confirm Cancer Link to a Vaccine You Probably Had as a Child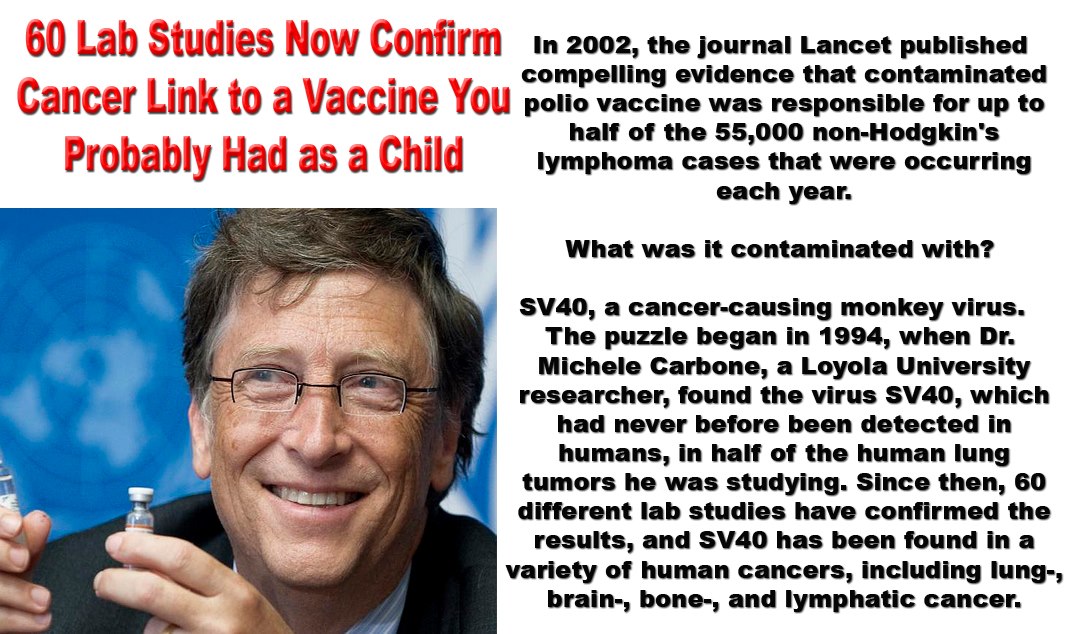 The HPV vaccine Gardasil, which is being vigorously pushed on unsuspecting young girls and women to theoretically guard against cervical cancer still has never been proven to actually prevent cancer. On the contrary, evidence suggests that under certain circumstances the vaccine increases your risk of precancerous lesions by nearly 45 percent, and an ever increasing number of girls are being seriously injured by this unnecessary vaccine.
As of December 13, 2010, 20,915 adverse reactions had been reported in the United States alone, including 89 deaths, 297 miscarriages or stillbirths, and 370 reports of abnormal pap smears post vaccination.
All of this from a vaccine that has only been on the market for four years!
Making matters worse, as of 2009 the US FDA approved Gardasil for use on young boys as well, and the first male death has also been reported. In September of last year, a young boy died just eight days after being vaccinated with Gardasil.
Petition To Oppose GMO Salmon
On December 21st, the U.S. Food and Drug Administration's (FDA) released an Environmental Assessment (EA) with a "Finding of No Significant Impact" on the controversial AquaBounty AquaAdvantage transgenic salmon. The FDA action is widely viewed as confirmation that the Obama Administration is prepared to approve shortly the first genetically engineered (GE) animal intended for human consumption in the face of widespread opposition. Sign the petition opposing the approval of GE fish today!
The GE Atlantic salmon being considered was developed by AquaBounty Technologies, and genetically engineered to produce growth hormones year-round, creating a fish the company claims grows at twice the normal rate. This could allow factory fish farms to crowd the salmon into pens and still get high production rates.
FDA says escape is unlikely and that the fish pose "no impact" to the environment. But each year millions of farmed salmon escape, outcompeting wild populations for resources and straining ecosystems. Any approval of GE salmon would represent a serious threat to the survival of native salmon populations, many of which have already suffered severe declines related to salmon farms and other man-made impacts. Research published in the Proceedings of the National Academy of Sciences notes that a release of just sixty GE salmon into a wild population of 60,000 could lead to the extinction of the wild population in less than 40 fish generations. Wild salmon populations are already on the Endangered Species List; approving these GE salmon could be the final blow to these wild stocks.
The human health impacts of eating GE fish, which would be the first-ever GE food animal, are entirely unknown, but some scientific research raises cause for alarm: for example, some scientists have asserted that foreign growth hormones in transgenic fish may increase production of other compounds such as insulin in the fish. Additionally, FDA has recognized that a transgene cannot be "turned off" once it is inserted in the organism, and will therefore have effects that are uncontrollable.
Tell the Food and Drug Administration not to approve GE salmon AND, if the Obama Administration insists on approving these genetically engineered fish despite public opposition, it must require the fish to be labeled when marketed to fish farmers, fish retailers and food companies, restaurants, and when marketed to consumers.
Please take action today! The public has until February 25th to comment on this misguided and dangerous action.
http://salsa3.salsalabs.com/o/1881/p/dia/action/public/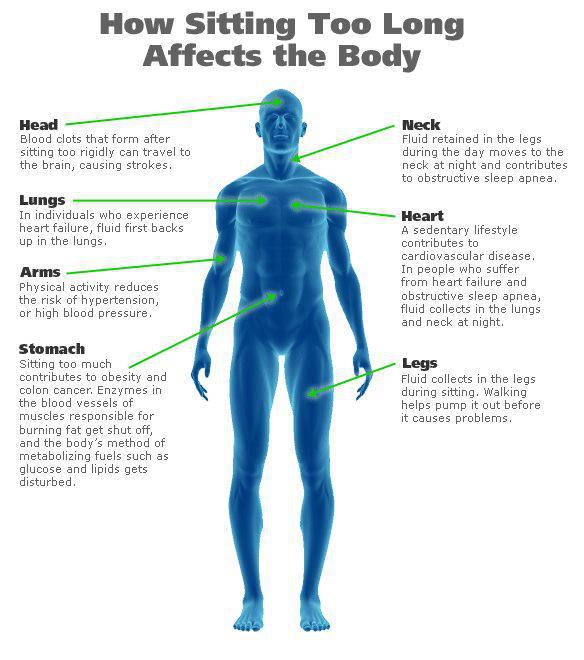 How Sitting Affects The Body
Loneliness, like chronic stress, taxes the immune system
New research links loneliness to a number of dysfunctional immune responses, suggesting that being lonely has the potential to harm overall health.
http://www.sciencedaily.com/releases/2013/01/130119185019.htm
---
An Oldie but a Goodie...
Heaven is Where:
The Police are British,
The Chefs are Italian,
The Mechanics are German,
The Lovers are French and
It's all organized by the Swiss.

Hell is Where:
The Police are German,
The Chefs are British,
The Mechanics are French,
The Lovers are Swiss and
It's all organized by the Italians.
Gotta Love Jack!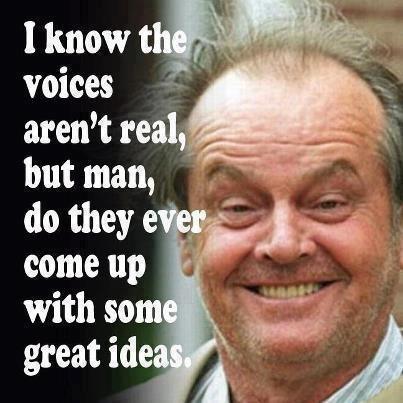 I Know The Voices Aren't Real
---
Cobra safeguards 2 Puppies for 48 hours
Here's your feel good start to the day!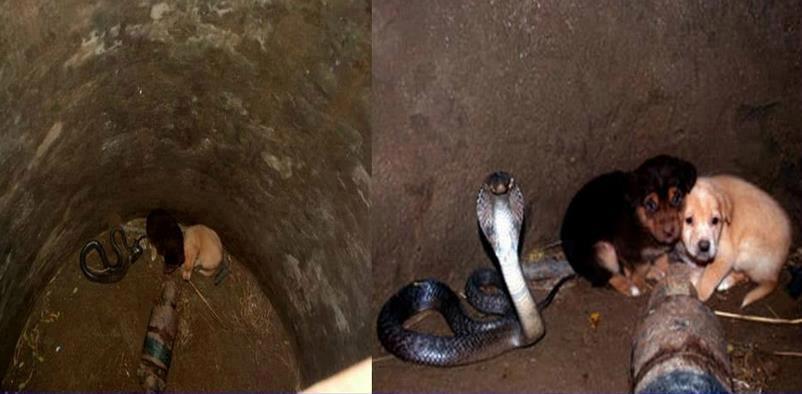 This happened in Punjab, India, were two pups fell by accident into a well, while playing with other siblings. The owner of the pups found 2 puppies missing in the group and later found the mother dog barking near a shallow well. To his surprise, he found the puppies in the well along with a King Cobra. They found that the Cobra which was supposed to be a threat for all animals including Man, was actually safeguarding the little pups from not getting drowned when the pups moved towards the danger area of the well.
This purely shows that the Cobra, which is supposed to be a dangerous animal to others also had the sense to know that the pups were merely little creatures who are innocent and loving. Also, that perhaps the snake had the feelings to understand the love behind the mother dog's bark.
People who gathered around didn't have the courage to get into the well and save the pups because the snake was around. The puppies and the snake remained in the well for 48 hrs, until the forest authority came and rescued the pups and the snake was released into the forest.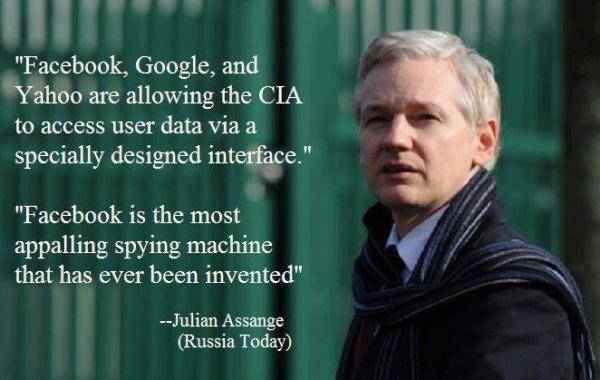 Facebook is the most apalling spying machine ever invented
http://www.secretsofthefed.com/cia-admits-full-monitoring-of-facebook-google-youtube-and-other-social-networks-video/
Twelve States To Jail Feds Who Violate The 2nd Amendment Or Nullify Federal Gun Control Laws
Texas, Florida, South Carolina, Missouri, Indiana, Tennesee, Oklahoma, North Dakota, New Mexico, Arizona, Alaska and Wyoming have proposed legislation to either jail federal officials who violate the second amendment or to nullify federal laws to control guns within state borders.
http://www.saveamericafoundation.com/2013/01/21/twelve-states-to-jail-feds-who-violate-the-2nd-amendment-or-nullify-federal-gun-control-laws/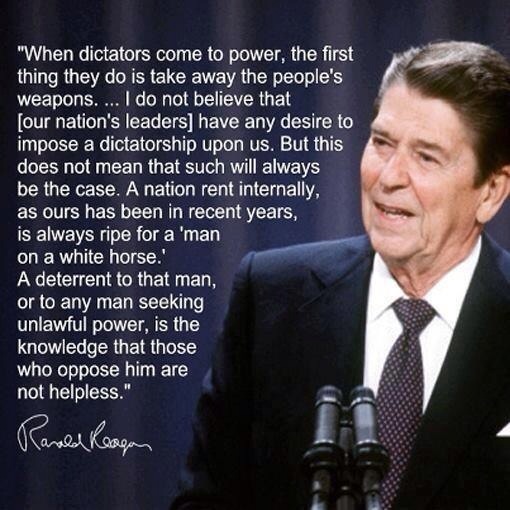 Power To The People
---
Until next time,
dream big dreams,
read widely,
think well of your fellow man,
eat food that is good for you
and do the important things
that make a difference -
they are rarely the urgent ones!

How To Live The Healthiest Life


Tom Grimshaw creates software, healthy snacks and
is also an optimum wellness researcher/writer who
enjoys bringing you the oldest and newest tips to
improve each of your 12 pillars of Optimal Health.

Check out the special report he has compiled here
How to Live The Healthiest Life
---
Most of the content herein has been copied from someone else. Especially the images. My goodness some people are talented at creating aesthetics! The small bits that are of my creation are copyright 2013 by Tom Grimshaw - ALL RIGHTS RESERVED.
Back Issues | Feedback | Subscribe | Unsubscribe
Software Development
Festival Management Software
Free Business Evaluation Questionnaire
Healthy Snacks
How to Defeat Artificially Accelerated Aging and its Degenerative Diseases