For Those Parents Looking For the Best In Education For Their Children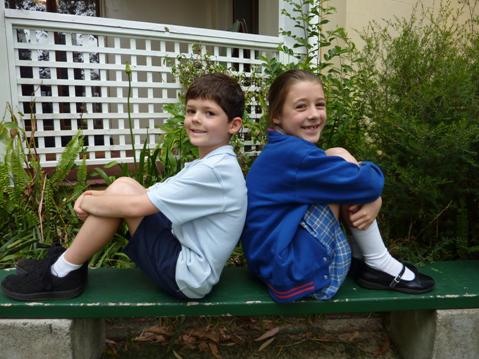 My Grandkids at Athena
My two grandchildren had a brief but traumatic flirtation with the standard, psyche infiltrated education system at Leichhardt Primary School after which my daughter and her husband enrolled them in Athena School where they have been doing very well.
Athena are currently accepting enrollments for next year. Check it out:
The Athena School is an independent, non-denominational, co-educational school for Pre-Kindy to Year 10 students, registered by the NSW Board of Studies, a member of the Association of Independent Schools and located in leafy surroundings in Newtown, Sydney, NSW.
Mission Statement: "Happy students with the educational tools to competently pursue their goals in life."
Intelligence relates to a person's ability to observe and see differences. The Athena School teaches children to observe and think for themselves, allowing them to learn at their own speed while providing realistic, enjoyable challenges and targets.
We emphasise the basics of education - reading, writing and arithmetic and their application in life – and how learning is a life-long affair to be enjoyed.
We also use specially developed educational tools to deliver highly effective and personalised assistance to students who might need extra attention. Other specific features of The Athena School include small classes; individual attention and friendly, approachable teachers, who are trained in the school's unique teaching methods and registered with the NSW Institute of Teachers. Overall, there is a great community feel among the parents and students and staff that creates a friendly atmosphere.
We are a registered overseas provider with CRICOS (Provider No. 02266B) and able to deliver ESL tuition classes as needed to students.
Welfare and personal development: Virtues of good judgement, common sense and manners are valued highly at The Athena School with students participating in activities that teach them courtesy and respect. Treating others the way you would like to be treated, setting a good example and being industrious are just some of the precepts that the students learn, which enhance their interaction with fellow students. High School students participate in a Youth for Human Rights Program, using the information to assist them in life.
Enrolments: These are accepted throughout the year. Come and experience for yourself what makes us different. Call now for a tour.
Principal: Mrs Fiona Milne
Address: 26 Oxford St, Newtown, NSW 2042
Phone: (02) 9557 0022 Fax: (03) 9557 0033
Email: enquiries@athena.nsw.edu.au
Website: www.athena.nsw.edu.au