Tom's Weekly Tips, Links and Tidbits Newsletter
because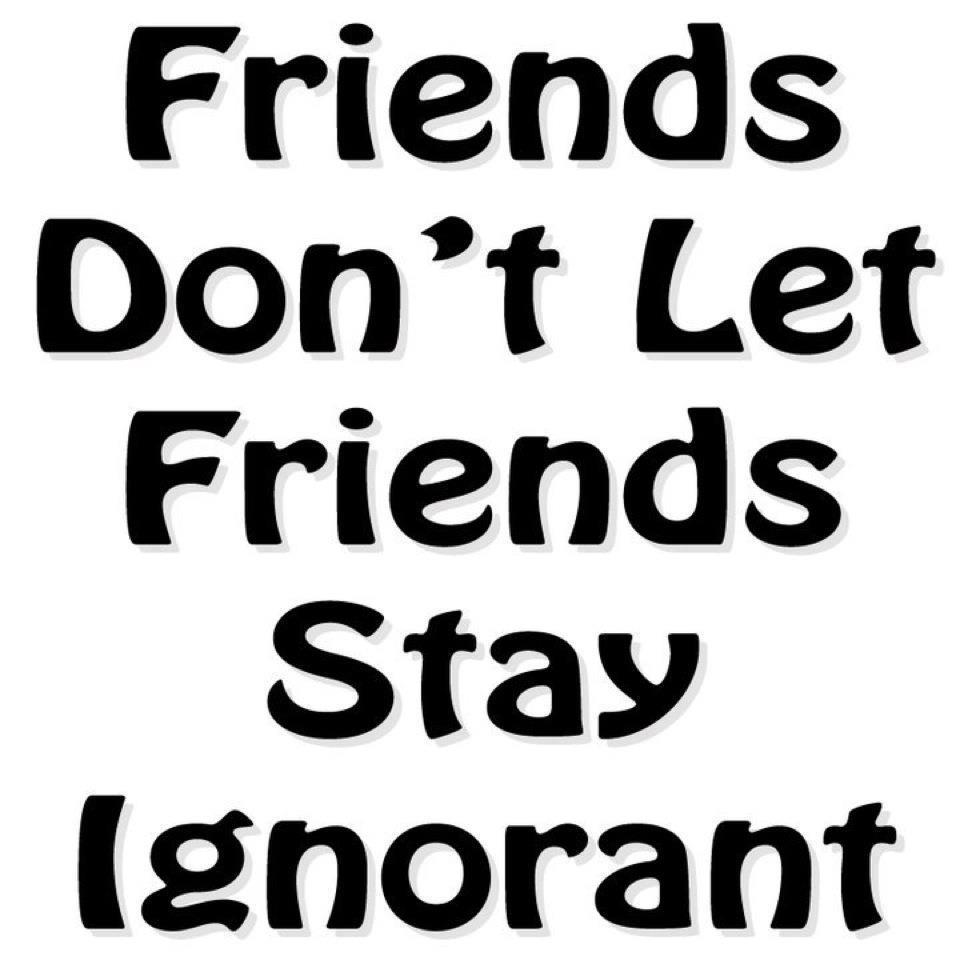 Wednesday 5th September 2012
---
G'day,
I hope this finds you fit and well,
better today than you were yesterday.
---
What I am about to relay to you is a health and environmental tragedy of gargantuan proportions. It exposes the corruption and unethical conduct all the way to the top in America. It is criminally negligent to continue spraying dispersants that are a band-aid, coverup rather than solving the problem.
It further highlights that it is well past time for a major change in who is in control of out planet and lives.
You and I need to step up our game and take even more responsibility for effecting a positive change on those around us until we reach the tipping point of awareness and responsibility.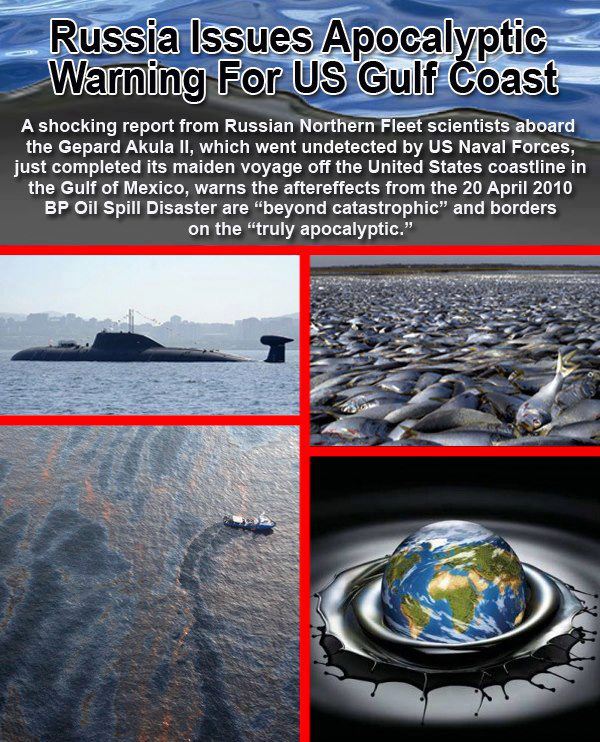 A shocking report from Russian Northern Fleet scientists aboard the Gepard Akula II, which just completed its maiden voyage off the United States coastline in the Gulf of Mexico, warns the aftereffects from the 20 April 2010 BP Oil Spill Disaster are "beyond catastrophic" and borders on the "truly apocalyptic."
The Gepard Akula II nuclear-powered submarine [photo 2nd right] is the most advanced stealth underwater vessel ever built and began its sea trials last month in the Gulf of Mexico where it went undetected by US Naval Forces for weeks until it had left the region and resurfaced in the Atlantic Ocean much to the embarrassment of the Americans.
US national security expert Normal Polmar when asked to comment on the exploits of the Gepard Akula II was quoted by the Washington Free Beacon News Service as saying: "Sending a nuclear-propelled submarine into the Gulf of Mexico-Caribbean region is another manifestation of President Putin demonstrating that Russia is still a player on the world's political-military stage."
These Northern Fleet reports, however, state that the Gepard Akula II's mission was not one of power, but rather economics as Russia continues to weigh buying BP's Gulf of Mexico oil assets which they are now asking $7.9 billion for.
Though some in the West continue to speculate that Putin will heal his estrangement with BP since his government has maintained a stance of active aggression against them for the continued lies and deceptions made over their failed THK-BP project, other sources within the Kremlin have long maintained BP has been actively working with the Obama regime to finalize a Gulf of Mexico oil deal so the Americans could then blame Russia for any future damage done to this region.
Putin's ordering of the Gepard Akula II to the Gulf of Mexico, and a potential confrontation with US Naval Forces, this report says, was based on Russian scientists belief that the damage done to the sea floor was not reparable and that for the last over two years the Americans have continued to use chemicals to disperse the still leaking oil.
According to this report, these fears were confirmed when the Gepard Akula II detected US Naval Forces delivering hundreds of thousands of gallons of oil chemical dispersements to the leaking BP wellhead which, unfortunately, were carried off their scheduled course by Hurricane Ernesto causing the deaths of millions of fish [photo bottom right] that washed up on the beaches in Galveston, Texas this past weekend.
Unbeknownst to the American people about the BP disaster were emails discovered between the White House and BP wherein they both agreed to set the number of the total amount of oil leaking into the Gulf of Mexico at 5,000 barrels a day when they knew the real amount was higher than 25,000 leading to one of the largest cover-ups in US history.
On the second anniversary of the BP Gulf of Mexico oil disaster Russia Today reported that this massive cover-up was still ongoing leaving the American people to believe this worst ecological catastrophe in their history was over.
Far from it, however, and as we can, in part read from one American report:
"Eyeless shrimp, fish with oozing sores and other mutant creatures found in the Gulf of Mexico are raising concerns over lingering effects of the BP oil spill. On April 20, 2010, an explosion aboard the BP-leased Deepwater Horizon rig killed 11 people and spewed an estimated 4.9 million barrels into the Gulf, in the worst offshore oil spill in U.S. history.
Two years later, scientists and commercial fishers alike are finding shrimp, crab and fish that they believe have been deformed by the chemicals unleashed in the spill, according to an extensive report by Al Jazeera English. "At the height of the last white shrimp season, in September, one of our friends caught 400 pounds of these," Tracy Kuhns, a commercial fisher from Barataria, La., told Al Jazeera, showing a sample of the eyeless shrimp. 'Eyeless fish, and fish lacking even eye sockets, and fish with lesions, fish without covers over their gills….' – Darla Rooks, Louisiana fisher Darla Rooks, another lifelong fisher from Port Sulfur, La., told the broadcaster she was seeing "eyeless fish, and fish lacking even eye sockets, and fish with lesions, fish without covers over their gills and others with large pink masses hanging off their eyes and gills."
Rooks added that she had never seen such deformities in Gulf waters in her life — a refrain common to most fishers featured in the report — and said her seafood catch last year was "ten percent what it normally is."
A survey led by the University of South Florida after the spill found that between two and five percent of fish in the Gulf now have skin lesions or sores, compared to data from before the spill, when just one-tenth of one percent of fish had any growths or sores."
To the outrage the American people should have over this catastrophe there is nothing to be seen as those who know the truth won't tell or report it, and those who know they're being lied to won't bother to learn the facts.
http://www.eutimes.net/2012/08/russia-issues-apocalyptic-warning-for-us-gulf-coast/?utm_source=feedburner
---
Computing | Health | Humour | Other
Public Relations and Marketing

---
---
America's leading psychiatrist confesses to crimes against humanity
Dr. Allen Frances is the man who, in 1994, headed up the project to write the latest edition of the psychiatric bible, the DSM-IV. This tome defines and labels and describes every official mental disorder. The DSM-IV eventually listed 297 of them.
In an April 19, 1994, New York Times piece, "Scientist At Work," Daniel Goleman called Frances "Perhaps the most powerful psychiatrist in America at the moment..."
Long after the DSM-IV had been put into print, Dr. Frances talked to Wired's Greenberg and said the following: "There is no definition of a mental disorder. It's bullshit. I mean, you just can't define it."
Link to full Natural News article.
Measles Vaccine Likely Caused Death of Four Infants in Nepal, Authorities Say
Four infants between nine and 14 months of age recently died within 24 hours of receiving their measles and DPT (diphtheria, pertussis and tetanus) vaccines in the Doti area of Nepal.
http://articles.mercola.com/sites/articles/archive/2012/09/04/measles-vaccine-kills-infants.aspx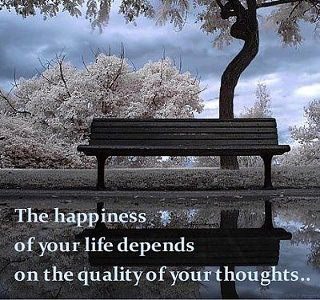 When was the last time you sat down and evaluated the thoughts you entertain to see if they were aiding or retarding your progress towards your goals?
Fukushima hot cod stopped from entering U.S.
Soon after the Fukushima catastrophe began, Secretary of State Hillary Clinton signed a secret pact with Japanese officials to continue importing untested seafood and other food products from Japan.
http://www.examiner.com/article/fukushima-hot-cod-stopped-from-entering-u-s
Tell the USDA: Don't approve this new genetically engineered apple.
The iconic, doctor-recommended apple, the one found in millions of lunchboxes as kids head back to school, is at risk of becoming genetically engineered. A Canadian corporation's modifications may disturb how you see this idyllic fruit.
http://salsa3.salsalabs.com/dia/track.jsp?v=2&c=hZ9NsqFrc3AKYOKoWfSWV4uqRIdC5ZyG
Kids Deserve Respect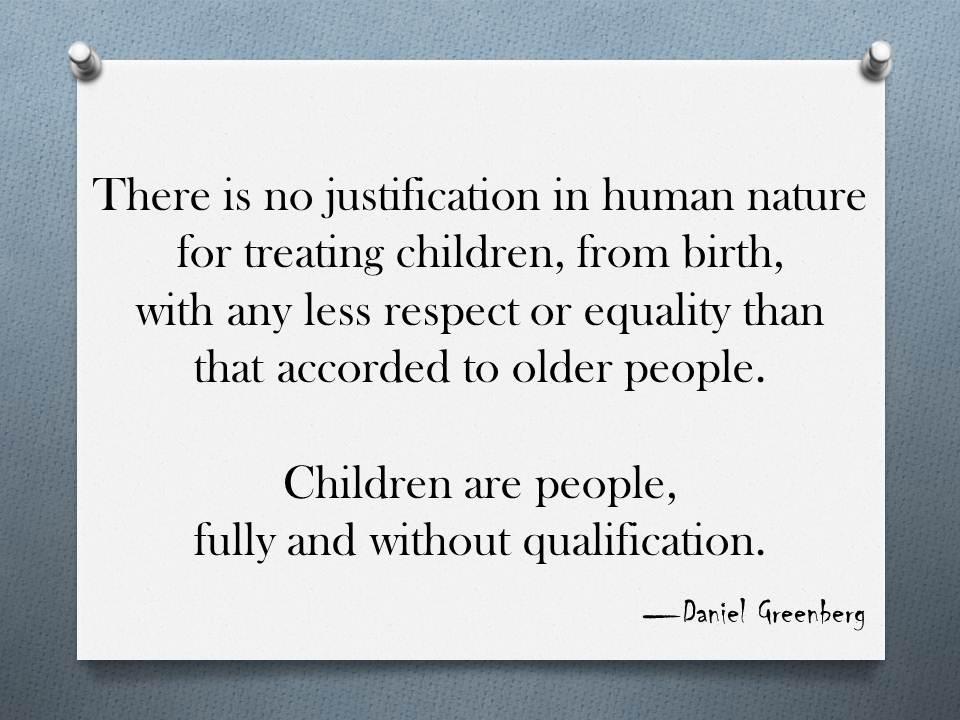 And they do NOT deserve to be drugged because a class is not interesting enough to retain their attention!
Seven ways to detox on a budget
The fact that we live in an increasingly toxic environment which includes contaminated air, water, and food especially implies we must detox often. It may be wise to engage in a short-term detox, ideally upon seasonal changes, or at least once a year.
This article offers some seven suggestions that you can creatively mix and match if desired. But first, stop consuming toxins. That includes all processed foods, junk foods, sugar and sugar substitutes, and fluoridated water.
http://www.naturalnews.com/036985_detox_toxic_chemicals_environmental_exposure.html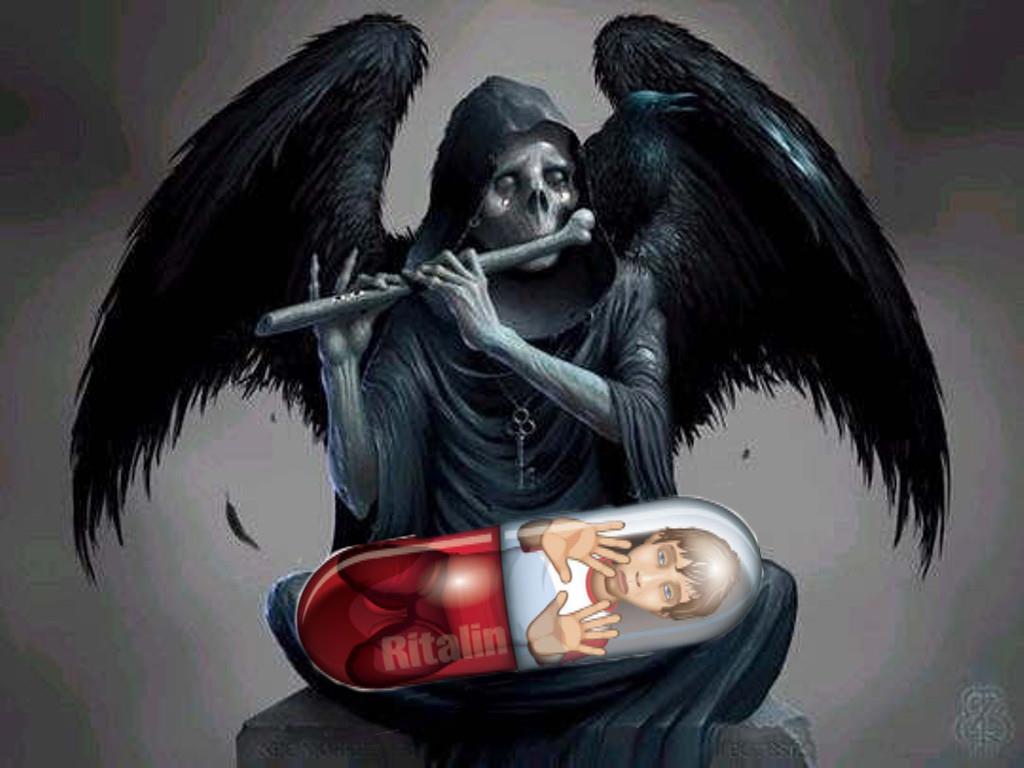 Ritalin
The Truth Is Out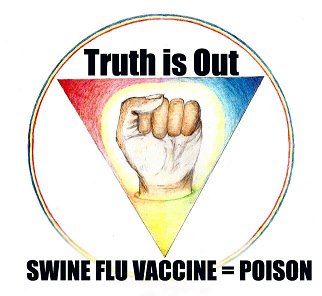 Swine Flu Equals Poison
Health Authorities Now Admit Severe Side Effects of Vaccination
Swine Flu, Pandemrix and Narcolepsy
by Karin Munsterhjelm-Ahumada, M.D.
The swine flu pandemic of 2009 was caused by a type A influenza (H1N1) virus. This virus was originally referred to as "swine flu" because many of the genes of this new virus were very similar to influenza viruses that normally occur in pigs in North America. The H1N1 virus is genetically similar to the 1918 pandemic virus, as determined from victimes of the latter who were buried, and later disinterred, in Svalbard. It was responsible for most of the outbreaks up until 1956 and then disappeared.
However, this new virus was actually quite different from the typical swine flu viruses. This virus first caused illness in Mexico and the United States in March and April, 2009. This novel H1N1 flu spread from person to person, unlike typical swine flu. In 2009 vaccines were being developed for the prevention of swine flu in humans. http://www.medterms.com/script/main/art.asp?articlekey=99584
On 11 June 2009, the World Health Organization (WHO) declared that the swine flu had developed into a full scale world epidemic - a pandemic alert to Phase 6. Margaret Chan, the Director-General of WHO, commented on the situation in a somewhat ambiguous way. While stressing that the swine flu had reached a serious pandemic level, she declared later in the same statement that the illness seemed to be mild and that most of the patients would recover without medical intervention. http://www.who.int/mediacentre/news/statements/2009/h1n1_pandemic_phase6_20090611/en/index.html
The world chose to listen to the first part of her message.
Two pharmaceutical companies GlaxoSmithKline (GSK) and Novartis had, under considerable time pressure, developed a vaccine against the swine flu. Since the cultivation of an adequate amount of virus to generate the vaccine requires time, GSK and Novartis decided to formulate a weaker vaccine but strenghten it with an adjuvant that contains squalene. Immunologic adjuvants are substances, administered in conjunction with a vaccine, that stimulate the immune system and increase the response to the vaccine http://www.who.int/vaccine_safety/topics/adjuvants/squalene/questions_and_answers/en/. Although squalene is a natural substance found in methabolic pathways of the body, its inclusion in a vaccine is controversial and it is not in use in the USA.
On 25 September 2009, the European Medicines Agency (EMEA) approved Pandemrix, the swine flu vaccine produced by GSK and Focetria produced by Novartis. http://justthevax.blogspot.com/2009/09/eu-approves-gsk-pandemrix-and-novartis.html The vaccine would be ready for use that October.
In Sweden, Finland, Norway and Iceland, the authorities explicitly set the goal of vaccinating the entire population http://www.svd.se/nyheter/inrikes/massvaccinering-raddade-sex-liv_6851143.svd. In this respect, it is of interest that the governments of these countries, already before the outbreak of the swine flu, had concluded an agreement with GSK, according to which they were assured the delivery of pandemic vaccines, if needed. In addition, the contract stipulated that, in a situation characterized as a pandemic by the WHO, the same Nordic countries would have ten days to decide whether or not to accept delivery of the vaccine in question. Hence, the purpose of the agreement was to assure that the entire populations of these countries would receive vaccinations. Finally, the contract protected GSK from any claim for financial compensation in case the delivered vaccine would have any side effects.
When WHO declared the swine flu to be a Phase 6 pandemic, the agreement referred to above was automatically activated.
Mass vaccination started in Finland and Sweden in October 2009. In order to cover the largest possible percentage of the population, the authorities initiated an enormous public relations campaign, which could be described in terms of a "moral persuasion." Solidarity became the slogan: "Be vaccinated to protect your fellow citizens." Those who questioned the vaccination program (small groups of vaccine opponents or just people who were hesitant) were looked upon with disapproval.
In contrast to these vaccine - enthusiastic countries, the politics of vaccination within the rest of the European Union varied immensely among its member states. Poland, for example, decided not to buy vaccines at all due to the strict agreement conditions required by the pharmaceutical companies. Denmark's order covered only "risk groups". http://www.svd.se/nyheter/inrikes/svd-granskar-sveriges-vaccinering-mot-svininfluensan_6843475.svd
The expected second wave of the influenza never appeared. The epidemic gradually declined during the first half of 2010. The same year, on 10 August, WHO officially declared the end of the epidemic. The European Center for Disease Prevention and Control (ECDC) stated that the swine flu was less dangerous and had a lower mortality rate than the seasonal influenza. Thus, apparently the swine flu would not have been a dangerous epidemic even without the mass vaccination. Interestingly, also that same year, vitamin D was shown to prevent influenza in children. (1)
In Sweden, 60% of the population had been vaccinated, while in Finland 50% was covered. In contrast, the figures in Germany and Poland were only 8 and 0% respectively. In the history of Swedish health care this pandemic campaign amounted to one of the most expensive ever. Enormous amounts of taxpayer money were at stake. http://www.svd.se/nyheter/inrikes/svd-granskar-sveriges-vaccinering-mot-svininfluensan_6843475.svd
Meanwhile, the media had become silent on this issue ; there was no further discussion about the swine flu anymore.
Then the blow came:
"The absolutely worst thing that could happen," commented Richard Bergström, the Director - General of the European Federation of Pharmaceutical Industries and Associations, EFPIA. "The worst nightmare of both the industry and the health authorities is an illness that turns out to be mild, while the vaccine that was supposed to prevent a dangerous epidemic causes a severe side effect that was previously unknown." http://www.kostdemokrati.se/nyheter/files/2012/02/SvD-sid-14-19.pdf
In August 2010, Finland reported an increased occurrence of narcolepsy in children and youngsters vaccinated with Pandemrix. On 1 September 2010, Finland stopped all Pandemrix vaccinations. http://articles.mercola.com/sites/articles/archive/2010/09/10/swine-flu-vaccine-may-have-caused-narcolepsy.aspx
Narcolepsy is a severe chronic neurologic disease that not only results in a disabling fatigue, which typically results in the patient falling asleep anywhere and at any time. It might also lead to panic attacks and a state of exhaustion. For many, the worst consequences are the symptoms of cataplexy. This condition causes the narcolepsy patient, when expressing strong feelings such as laughter or crying, to suddenly lose muscular control. The legs give way, speech gets slurred, the gaze goes unfocused and the person gives the impression of being drunk. In some patients, frightening hallucinations appear when falling asleep or waking up.
On 1 September 2011, the Finnish National Institute for Health and Welfare (THL) admitted, that for Finnish children and youngsters age 4-19, there was a new and obvious connection between Pandemrix and narcolepsy. As stated in THL's press release, "The increased risk associated with vaccination amounted to six cases of narcolepsy per 100,000 persons vaccinated in the 4-19 age group during the eight months following vaccination. This was 12.7 times the risk of a person in the same age group who had not been vaccinated." http://www.thl.fi/en_US/web/en/pressrelease?id=26352 This statement was made almost exactly two years after the THL's earlier statement made in the midst of the swine flu hysteria that everyone should be vaccinated with Pandemrix and that it would be safe. In that original statement, the director of the THL emphasized that the squalene adjuvant could increase the side effects of the vaccine to some extent. However, he stated, these side effects would not be dangerous. http://www.tohtori.fi/?page=5833192&id=0169960
In Sweden, at least 150 children are now suffering from narcolepsy caused by Pandemrix vaccine. In Finland, the number is approximately 100. In both countries the number is probably growing. Narcolepsy is a disease with lifetime consequences, and the risk that Pandremix may have caused other neurological illnesses has not yet been excluded. Many have already began to compare this tragedy with the thalidomide catastrophe. http://www.svd.se/nyheter/inrikes/medicinsk-tragedi-med-ett-absurt-slut_6861775.svd
No European countries had a particularly high rate of deaths due to the swine flue. Germany had the same death rate as Sweden, which was 0.31/100 000, although Sweden vaccinated 60% and Germany only 8%. This implies that the vaccine did little to prevent deaths. The responsible authorities have not yet commented on this matter of fact. http://www.svd.se/nyheter/inrikes/massvaccinering-raddade-sex-liv_6851143.svd
Last year the Finnish government promised full compensation for those who have developed narcolepsy as a consequence of the vaccination. http://www.bloomberg.com/news/2011-10-05/finnish-government-to-compensate-pandemrix-narcolepsy-victims.html. While Sweden did, indeed, follow the Finnish THL in admitting the connection between the vaccine and the disease, the Swedish authorities have not yet decided whether and how to provide appropriate compensation.
In February 2012, Svenska Dagbladet, a widely read newspaper in Sweden, presented an informative and accurate series of articles on this theme. They describe some of the affected children narrating how difficult it is to live with narcolepsy http://www.svd.se/nyheter/multimedia/artikel_6840743.svd
According to the authorities, much research is still underway concerning the details of the vaccine injury. Taking the pressure from the public and the affected families into account, it will be difficult for them to avoid carrying out a thorough investigation. Let's hope so.
References:
1. Urashima M, Segawa T, Okazaki M, Kurihara M, Wada Y, Ida H. Randomized trial of vitamin D supplementation to prevent seasonal influenza A in schoolchildren. Am J Clin Nutr. 2010 May;91(5):1255-60.
http://orthomolecular.org/resources/omns/v08n10.shtml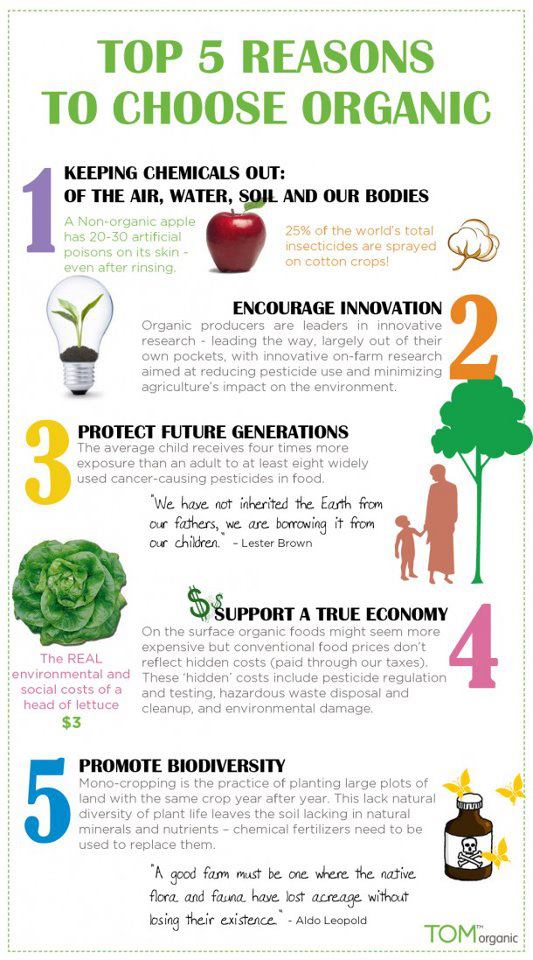 Top 5 Reasons To Choose Organic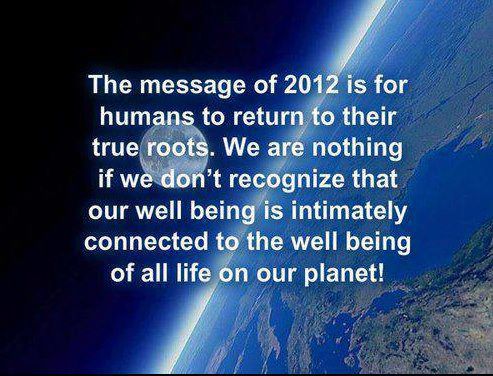 Return To Your True Roots
Vitamin B3 may be the cure for drug-resistant superbug infections
While the pharmaceutical industry is busy trying to conjure up new drugs to tackle the antibiotic-resistant "superbug" epidemic, a recent study published in the Journal of Clinical Investigation explains how simple vitamin B3, also known as nicotinamide (NAM), taken in high doses may effectively thwart staph and other potentially life-threatening infections without the need for drugs.
http://www.naturalnews.com/037063_vitamin_B3_superbugs_infection.html
---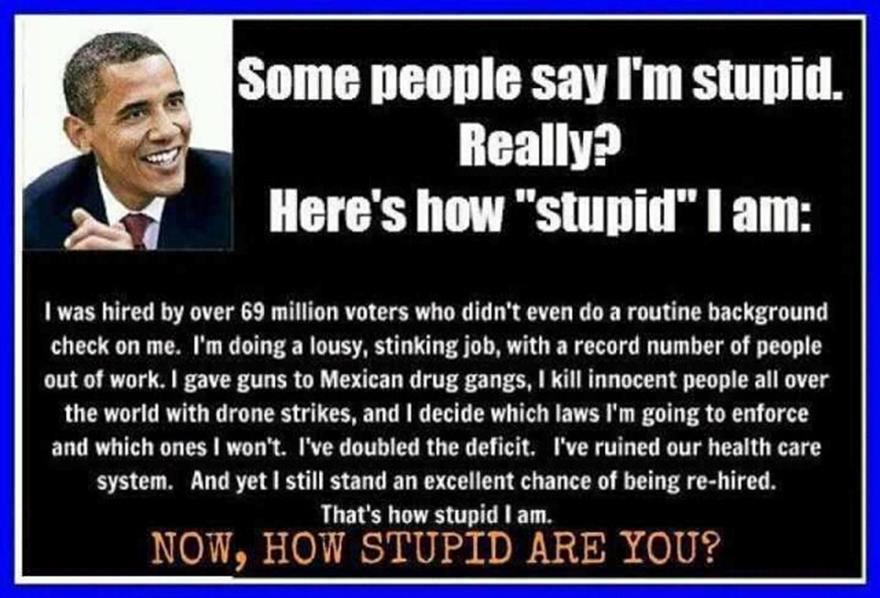 How Incompetent Am I?
---
---
Test First, THEN Extrapolate
Scott Bywater sends out a daily marketing newsletter. I thought this one was worth passing on to you.
Oh, and if you are in sales, ask me to send you a pdf from Brian Tracy on 7 things you can do to boost your sales success.
This is the way most business plans work.
Everyone comes up with assumptions & predictions that sound logical.
Followed by all these impressive forecasts predicting 12 months into the future with fancy spreadsheets.
But then...
Their rational assumptions fail to work.
The problem is they've already committed $50,000 into an advertising campaign by that stage.
Created an expensive product.
... and unnecessarily lost a LOT of money.
Here's the bottom line when it comes to marketing:
People and markets are so complex it's beyond the capacity of our minds to comprehend all the variables.
So don't try to.
Test small first.
Prove your assumptions are correct.
Then make your forecasts - based on a degree of fact, instead of pure fantasy.
All for now,
Scott Bywater
22 Rules To Live By
Bob Bly has a newsletter from which I pass these on to you. Looking them over and realising how many I have broken it seems to be a case of do as I say rather than do as I do.
1-Show up for appointments 10 minutes early.
2-Customers are not always right, but they must be treated as if they are.
3-When speaking before groups, dress up one level from what the group is wearing; e.g., if they wear shorts and tee shirts, you wear business casual.
4-Never offer unsolicited advice.
5-Leave your ego at the door.
6-Don't waste people's time by sending them jokes or stories via e-mail.
7-Do not brag by talking about your accomplishments to people who didn't ask you about them.
8-Be humble.
9-Proofread your e-mails before you send them.
10-80% of your activity should be in your comfort zone, and 20% should be outside it. This keeps you both productive and challenged.
11-Of the people who opt into your e-list, 90% of those who eventually buy from you will do so within 90 days of subscribing to the list.
12-The more recently a customer had made a purchase, the more likely he is to do so again.
13-Old but good advice: under-promise and over-deliver.
14-Don't give your customers their money's worth. Give them more than their money's worth.
15-The easiest way to add value to an offer is with a free bonus gift.
16-The most powerful words in the English language are "free" and "you."
17-Do unto others as they would have you do unto them.
18-Spend time with your children while they are still young enough to want you to spend time with them.
19-Neither a borrower or a lender be.
20-Don't be so sure you are right. Perhaps you are not.
21-Life is short - over in the blink of an eye. So enjoy it now.
22-Avoid discussing religion or politics with colleagues or customers. There is little to gain from it and much to lose.
Sincerely,

Bob Bly
Copywriter / Consultant
590 Delcina Drive
River Vale, NJ 07675
Phone 201-505-9451
Fax 201-573-4094
www.bly.com
Write Your Web Copy For People, Not Search Engines
Google data worth following...
http://www.sitepronews.com/2012/08/30/matt-cutts-reveals-googles-updated-seo-copywriting-strategy/
Until next time,
dream big dreams,
read widely,
think well of your fellow man,
eat food that is good for you
and do the important things
that make a difference -
they are rarely the urgent ones!

How To Live The Healthiest Life


Tom Grimshaw creates software, healthy snacks and
is also an optimum wellness researcher/writer who
enjoys bringing you the oldest and newest tips to
improve each of your 12 pillars of Optimal Health.

Check out the special report he has compiled here
How to Live The Healthiest Life
---
Most of the content herein has been copied from someone else. Especially the images. My goodness some people are talented at creating aesthetics! The small bits that are of my creation are copyright 2012 by Tom Grimshaw - ALL RIGHTS RESERVED.
Back Issues | Feedback | Subscribe | Unsubscribe
Software Development
Festival Management Software
Free Business Evaluation Questionnaire
Healthy Snacks
How to Defeat Artificially Accelerated Aging and its Degenerative Diseases