Toms Tips, Links and Tidbits Newsletter
Wednesday 23rd February 2011
---
G'day,
Hope you are having a great week.
---
Basic Computer User | Advanced Computer User | Health | Humour | Other
---
---
How to Type € or £ or ¥ Symbols
Besides our $ sign, the Euro, Japanese Yen symbol and Sterling pound are probably the most common currency symbols used in Australia. The standard US keyboard used in Australia can produce these symbols. Here's the quick way to do it in Windows:

For €, hold the Alt key whilst typing 0128.

For £, hold the Alt key whilst typing 0163.

For ¥ hold the Alt key while typing 0165.
Here is where to find quite a few more: http://basic-codes.xanga.com/239416939/item/
---
---
An Optimist
"An optimist is someone who goes after Moby Dick in a rowboat and takes the tartar sauce with him." Zig Ziglar
---
Until next time, dream big dreams, read widely, think well of your fellow man, eat food that's good for you and do the important things that make a difference - they are rarely the urgent ones!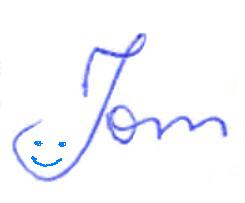 ---
Copyright 2011 by Tom Grimshaw - ALL RIGHTS RESERVED.
Back Issues | Feedback | Subscribe | Unsubscribe
Software Development
Festival Management Software
Free Business Evaluation Questionnaire
Healthy Snacks
How to Defeat Artificially Accelerated Aging and its Degenerative Diseases