Toms Tips, Links and Tidbits Newsletter
Wednesday 12th January 2011
---
G'day,
Thoughts are with our northern neighbours at this trying time.
---
Basic Computer User | Advanced Computer User | Health | Humour | Other
---
---
---
---
A quote
"Seize the moment. Remember all those women on the Titanic who waved off the dessert cart."
---
Until next time, dream big dreams, read widely, think well of your fellow man, eat food that's good for you and do the important things that make a difference - they are rarely the urgent ones!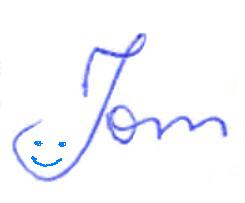 ---
Copyright 2011 by Tom Grimshaw - ALL RIGHTS RESERVED.
Back Issues | Feedback | Subscribe | Unsubscribe
Software Development
Festival Management Software
Free Business Evaluation Questionnaire
Healthy Snacks
How to Defeat Artificially Accelerated Aging and its Degenerative Diseases