Toms Tips, Links and Tidbits Newsletter
Wednesday 10th November 2010
---
G'day,
Hope this finds you fit and well.
Enjoy this week's selection of information morsels and have a great week!
Until next time, dream big dreams, read widely, think well of your fellow man, eat food that's good for you and do the important things that make a difference - they are rarely the urgent ones!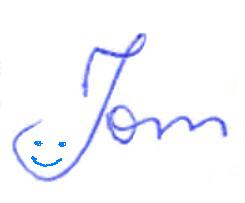 ---
Basic Computer User | Advanced Computer User | Health | Humour | Other
---

Zero day flaw hits Microsoft's Internet Explorer

Microsoft confirmed this week another zero day security flaw had hit Internet Explorer, affecting all versions of the browser. The issue had already been taken advantage of, as Microsoft admitted to being "aware of targeted attacks." However, the company has yet to confirm a fix for the problem.
http://www.itnews.com.au/News/237643,zero-day-flaw-hits-microsofts-internet-explorer.aspx
RECOMMENDATION: Use another browser until the problem is patched.



Ballmer sells US$1.3 billion stake in Microsoft

said his first stock sale in seven years should not be taken as a lack of confidence in the world's largest software firm. http://www.itnews.com.au/promos/interstitial/interstitial.html



Forbes Most Powerful People

Next week Forbes Magazine 22-Nov-2010 edition will publish its annual The World's Most Powerful People, where Bill Gates would be named as the 10th most powerful person overall and the most powerful in technology, ahead of Rupert Murdoch (13th), Steve Job (17), Larry Page & Sergei Brin (both tied on 22nd). One notable new entrance is the chief editor of WikiLeaks, Julian Assange, ranked 68th. See complete list at http://www.forbes.com/wealth/powerful-people


---
---

Cigarettes and Sugar

In a 1970's survey of cigarette smoking by country there was found to be no correlation between smoking and lung cancer - WHEN THERE WAS NO SUGAR in the tobacco! The higher the sugar content of the cigarette tobacco, the higher the cancer rate. If you want to continue to smoke, find a brand that is air, not flue dried and contains no sugar.



Coconut Oil Reverses Alzheimer's

A doctor experimented on her husband's degenerating memory and found 8 spoons a day of coconut oil reversed his deteriorating memory.


---

Ghandi

Ghandi was a very spiritual man who often walked barefoot.
Frequent fasting meant his health was not the best and his breath was not always pleasant.
And so it came to pass that he became known as a
"Super calloused, fragile mystic, plagued with halitosis."
(Sung to the tune of supercalifragilisticexpialidocious.)
Dumm diddle iddle diddle dumm diddle ahhhhh.


---
---
Copyright 2010 by Tom Grimshaw - ALL RIGHTS RESERVED.
Back Issues | Feedback | Subscribe | Unsubscribe
Software Development
Festival Management Software
Free Business Evaluation Questionnaire
Healthy Snacks
How to Defeat Artificially Accelerated Aging and its Degenerative Diseases