Toms Tips, Links and Tidbits Newsletter
Wednesday 1st September 2010
---
G'day,
Hope this finds you fit and well.
Enjoy this week's selection of information morsels and have a great week!
Until next time, dream big dreams, read widely, think well of your fellow man, eat food that's good for you and do the important things that make a difference - they are rarely the urgent ones!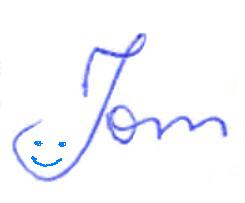 ---
Basic Computer User | Advanced Computer User | Health | Humour | Other | Videos
---
---
---

One Answer to Cancer

Check this out. I personally know of one lady who has used this to cure her brother of cancer. http://www.oneanswertocancermovie.com



Vaccination Choices and What You are NOT Being told about SIDS

Discover what you can do that has been proven to be 100% successful in preventing SIDS. Stephanie has been researching the vaccination issue for 30 years and SIDS for over 10 years. As a passionate advocate for allowing the body to work well naturally, she would like to share with you some of the information that is not readily available from the medical profession, Government or the media. Stephanie has raised 3 healthy children, vaccination free, and with no childhood diseases. She will help you discover you can do the same!
The cost at all venues is $20 for couples and $15 for singles. This includes a 78 page booklet about vaccination plus other handouts.



---

Grafton Venue: Grafton Community Centre 59 Duke St Grafton
Date: Sunday afternoon, 5th September, 2010
Time: 2 - 4pm
Book: Phone (02) 6647 7405 or email growingawareness@hotmail.com


---

Wollongong Venue: Wollongong Baha'i Centre - Cnr Bellambi Lane & Princes Hwy, Russell Vale (opp Ten Pin Bowling)
Date: Wednesday evening 8th September, 2010
Time: 7 - 9pm
Book: Phone (02) 4284 6143 or email growingawareness@hotmail.com


---

Canberra Venue: Hall in Belconnen will be advised when you book
Date: Thursday September 9th 2010
Time 7 - 9pm
Book: Phone Jenny on 0408 233 436 or email growingawareness@hotmail.com


---

Melbourne Venue: 282 Richardson Street, Middle Park, Melbourne, Victoria
Date: Saturday afternoon, 11th September, 2010
Time: 2 - 4pm
Book: Phone (03) 9682-8866 or email growingawareness@hotmail.com



10 Americans

This is a video of a story of blood samples taken from the umbilical cords of 10 unborn babies. The blood samples contained 287 toxic chemicals. Women use an average of 12 personal care products a day. They contain 160 toxic chemicals! http://naturalvitalitykids.com/2010/08/toxins-and-our-children/


---

Speeding Ticket

When asked by a young patrol officer: "Ma'am...Did you know you were speeding"?
This 83-year-old woman talked herself out of a ticket by stating, "Yes, but... I had to get there before I forgot where I was going."

Makes perfect sense to me...


---

A quote from Mark Twain:

"Whenever you find yourself on the side of the majority, it is time to pause and reflect."

Have you observed that if you do what everyone else is doing you will get where everyone else is going? Most times that is not where I would like to be!

One of the more pivotal quotes in my life came while I was at a network marketing event. The speaker said something along the lines of, "In order to attain goals others have not reached, you need to use methods they have not attempted."



Hot Chocolate

A group of graduates, well established in their careers, were talking at a reunion and decided to go visit their old university professor, now retired. During their visit, the conversation turned to complaints about stress in their work and lives. Offering his guests hot chocolate, the professor went into the kitchen and returned with a large pot of hot chocolate and an assortment of cups – porcelain, glass, crystal, some plain looking, some expensive, some quite exquisite – telling them to help themselves to the hot chocolate.

When they all had a cup of hot chocolate in hand, the professor said: "Notice that all the nice looking, expensive cups were taken, leaving behind the plain and cheap ones. While it is normal for you to want only the best for yourselves, that is the source of your problems and stress. The cup that you're drinking from adds nothing to the quality of the hot chocolate. In most cases it is just more expensive and in some cases even hides what we drink.

What all of you really wanted was hot chocolate, not the cup; but you consciously went for the best cups... ...and then you began eyeing each other's cups.

Now consider this: LIFE is the hot chocolate; your JOB, MONEY and POSITION in society are the cups. They are just tools to hold and contain life. The cup you have does not define, nor change the quality of life you have.

Sometimes, by concentrating only on the cup, we fail to enjoy the hot chocolate God has provided us. God makes the hot chocolate, man chooses the cups. The happiest people don't have the best of everything. They just make the best of everything that they have.

Live simply. Love generously. Care deeply. Speak kindly. And enjoy your hot chocolate!



Garmin recalls fire-prone GPS

Swiss GPS device maker Garmin has recalled 1.25 million of its nüvi devices after discovering the gadget is prone to overheating. Affected models include the 200W, 250W, 260W, 7xx and 7xxT (where xx is a two-digit number). http://www.itnews.com.au/News/230020,garmin-recalls-fire-prone-gps.aspx


---
---
Copyright 2010 by Tom Grimshaw - ALL RIGHTS RESERVED.
Back Issues | Feedback | Subscribe | Unsubscribe
Software Development
Festival Management Software
Free Business Evaluation Questionnaire
Healthy Snacks
How to Defeat Artificially Accelerated Aging and its Degenerative Diseases