Toms Tips, Links and Tidbits Newsletter
Wednesday 7th July 2010
G'day,
Hope this finds you fit and well.

This week I would particularly like to draw your attention to the necessity of stopping the authoritarian insanity of mandatory mental health testing and drugging of children. Please add your voice to this petition and ask others to do the same. http://www.PetitionOnline.com/rppca/

Enjoy the rest of this week's selection of information morsels and have a great week!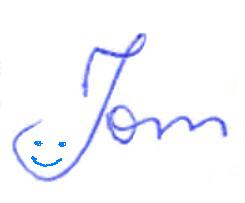 ---
Basic Computer User | Advanced Computer User | Health | Other | Videos
---
---

Nothing to see here folks, just keep moving...


---
---
---
---
Copyright 2010 by Tom Grimshaw - ALL RIGHTS RESERVED.
Back Issues | Feedback | Subscribe | Unsubscribe
Software Development
Festival Management Software
Free Business Evaluation Questionnaire
Healthy Snacks
How to Defeat Artificially Accelerated Aging and its Degenerative Diseases